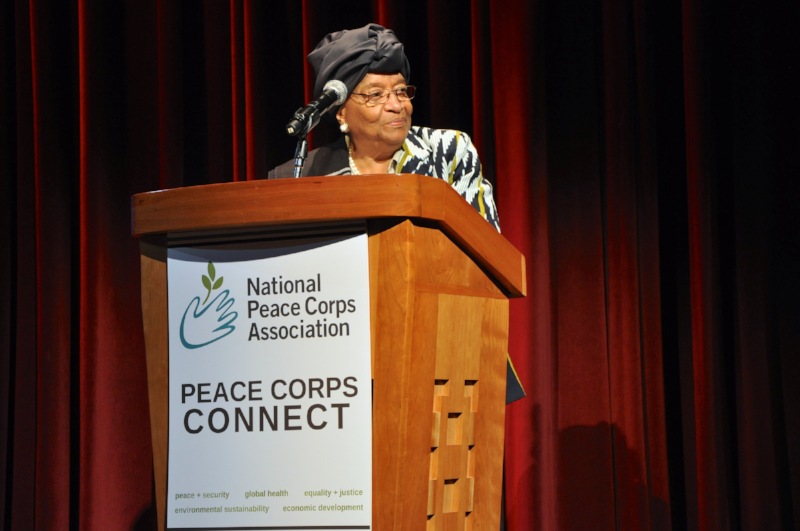 President Ellen Johnson Sirleaf of Liberia addressed the Peace Corps community during the presentation of the Deborah Harding Women of Achievement Award ceremony on Friday, Sept. 23, 2016.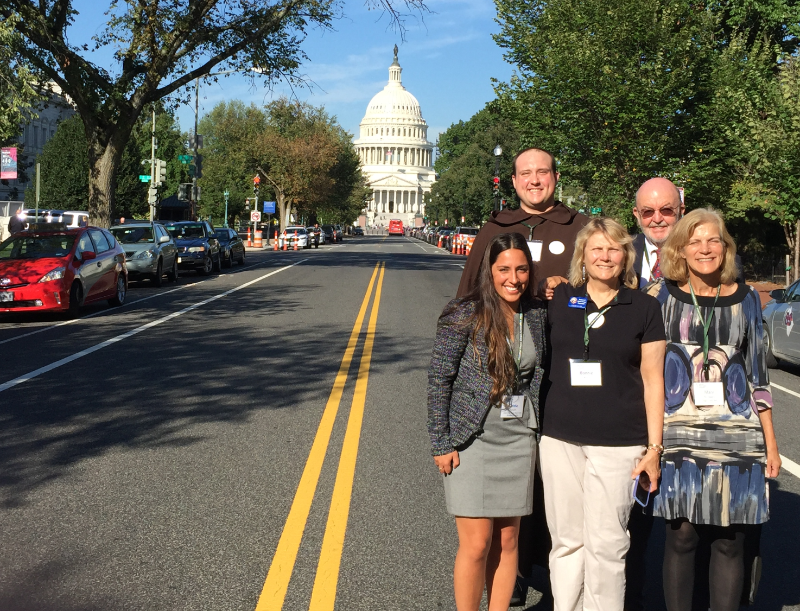 Team Michigan en route to tell members of Congress that America and the world need a bigger, better Peace Corps.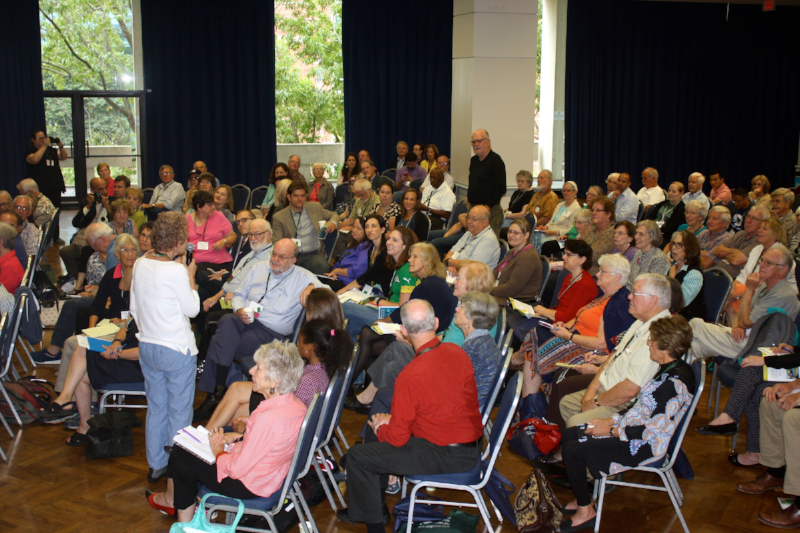 Ms. Barbara Busch speaks to the Peace Corps community about the work of the NPCA Ad Hoc Committee in Support of Refugees and Migrants.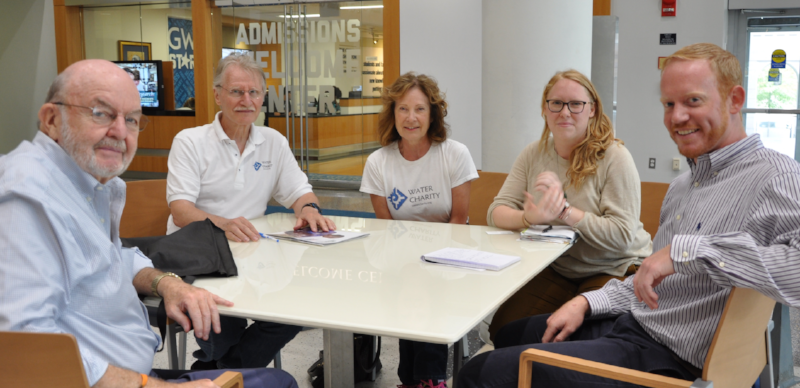 Averill Strasser and Beverly Rouse, COO and Executive Director of Water Charity, respectively, with friends planning next steps for impact abroad.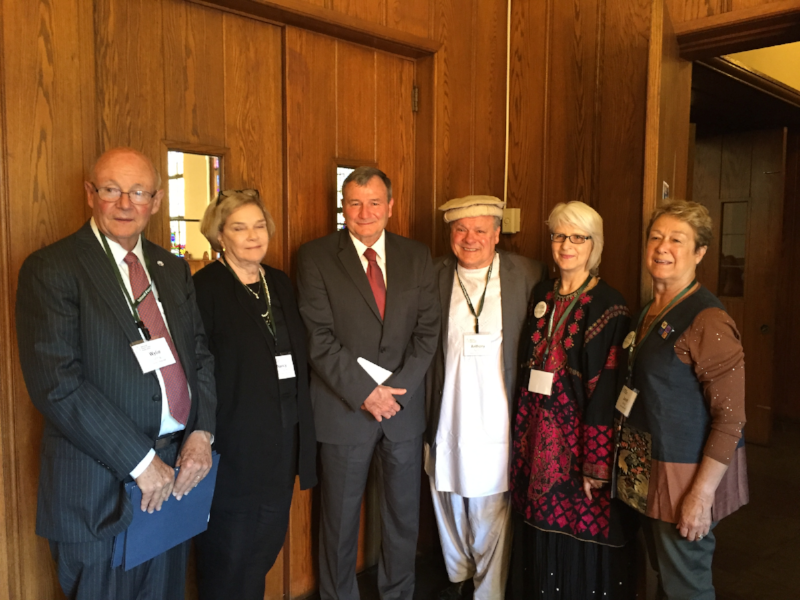 Ambassador Karl Eikenberry with Afghanistan Peace Corps Volunteers (and India RPCV friends)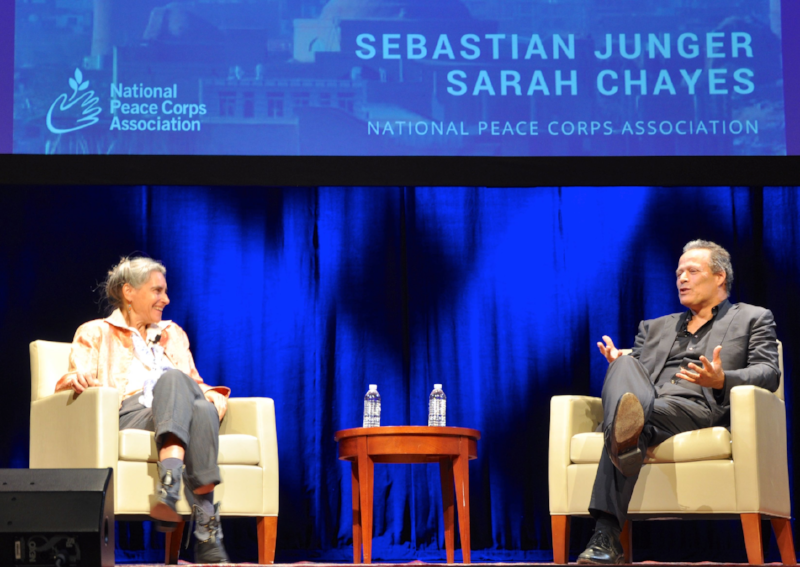 Sebastian Junger, author of Tribe: On Homecoming and Belonging and documentarian of the film Restrepo, speaking with
lifelong friend and colleague Sarah Chayes (RPCV Morocco), author of Thieves of State: Why Corruption Threatens Global Security.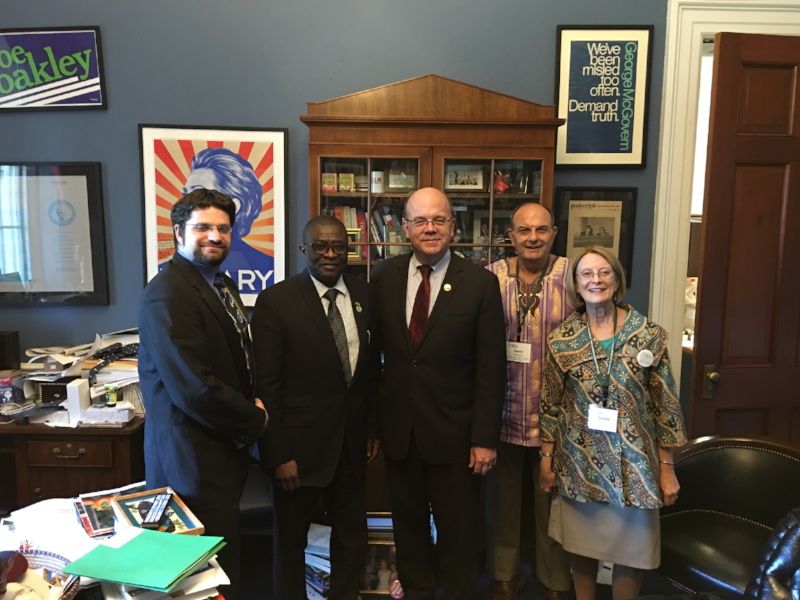 Jesse Bailey, RPCV Morocco; Skido Achulo, Embassy of Ghana; Representative James P. McGovern, D-MA;
David Magnani, RPCV Sierra Leone; and Natalie Hall, RPCV Thailand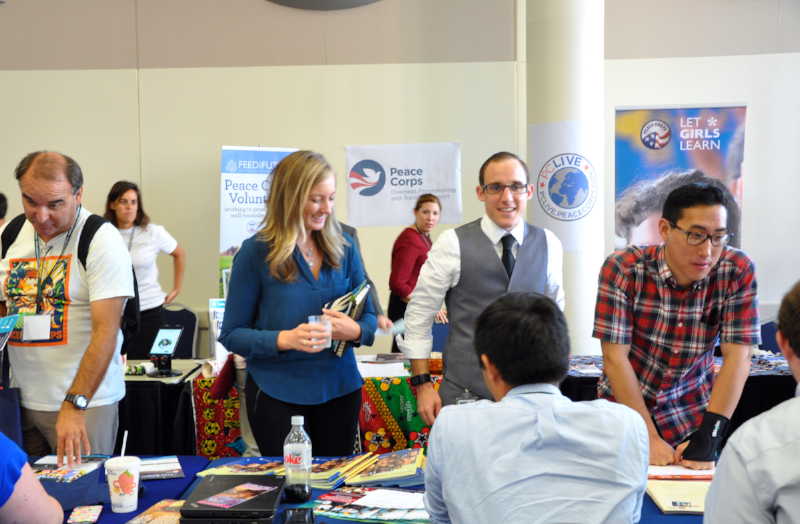 Heavy traffic in the exhibit hall at Peace Corps Connect 2016.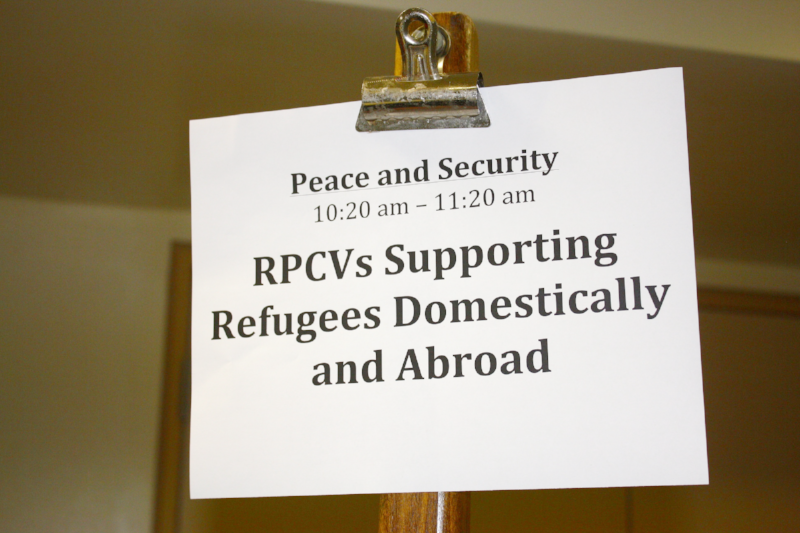 The conference included over thirty breakout sessions on peacebuilding, development, global health and more.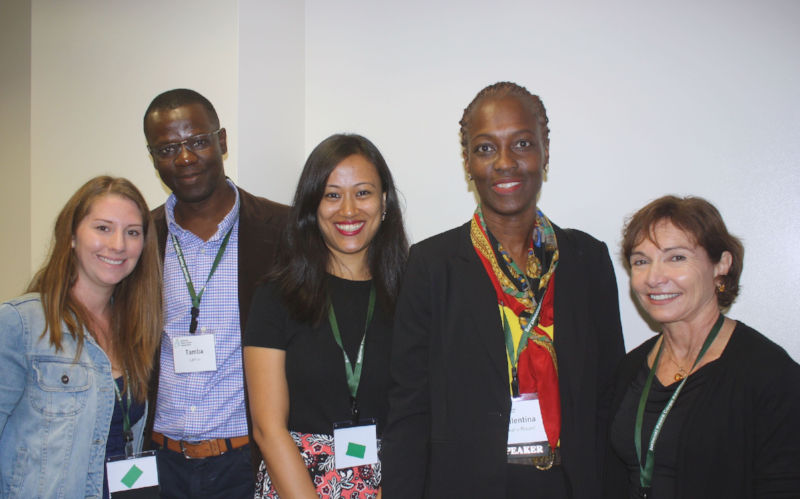 On far right: RoseAnn Rotandaro, Founder and Exec. Dir. of The Village Link, with the panelists of
The ABCs of Corporate Classification and Sourcing Funds for Public Interest Ventures
Angene and Jack Wilson, RPCVs Liberia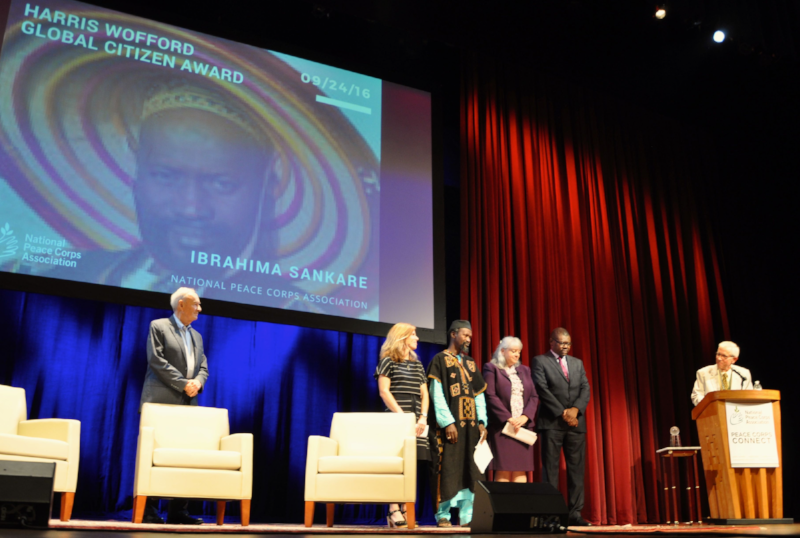 From left: Harris Wofford, Brigid Andrew, Mr. Ibrahima Sankare, Michele Magera, Alpha Konate and Stacy Rhodes
presenting Mr. Sankare the Harris Wofford Global Citizen Award.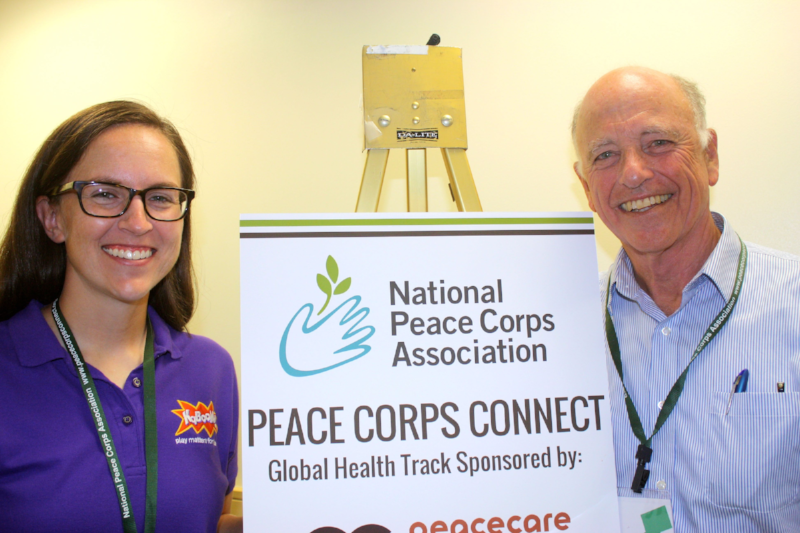 Kathryn Lusk of KaBoom and Phil Lilienthal, President of Global Camps Africa.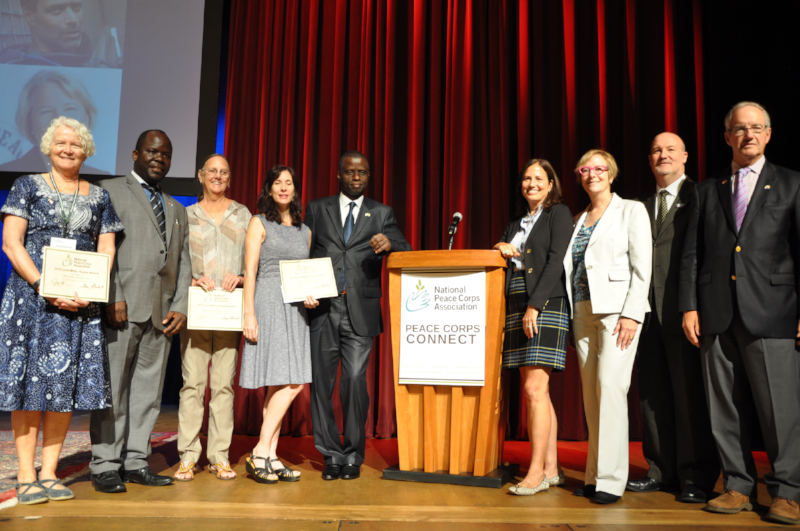 Daughters of Loret Miller Ruppe presented the Friends of Liberia, Friends of Guinea, and Friends of Sierra Leone with the
Loret Miller Ruppe Award for Outstanding Community Service for their work with NPCA and the Ebola Relief Fund.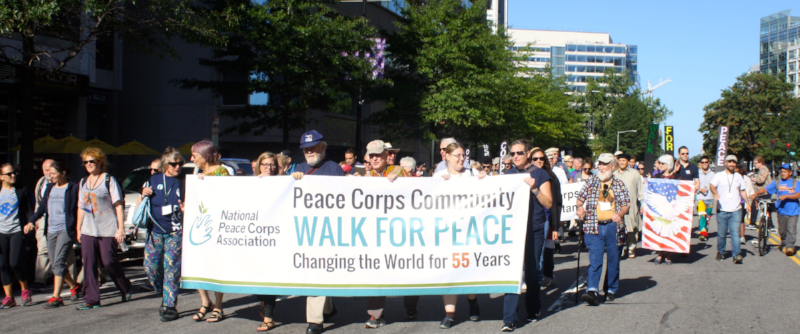 The crowd at the Walk for Peace stretched down city blocks as they marched to Capitol Hill.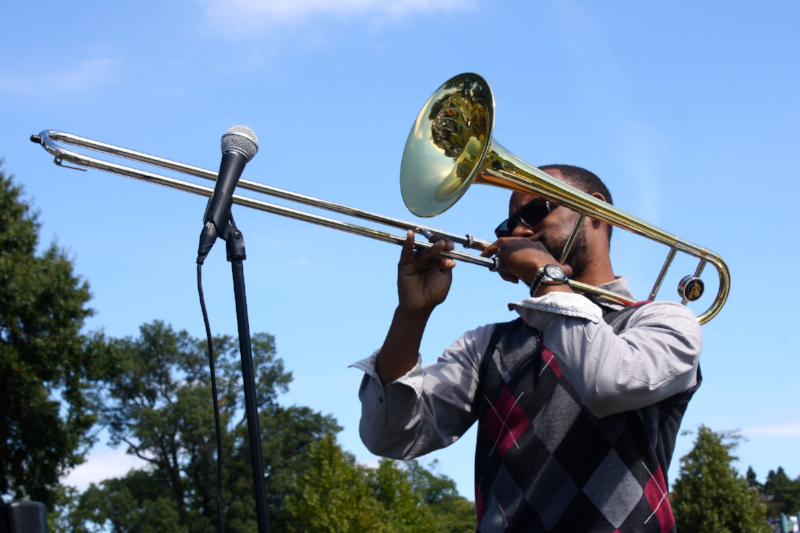 Mosche Snowden plays at the U.S. Capitol during the Walk for Peace.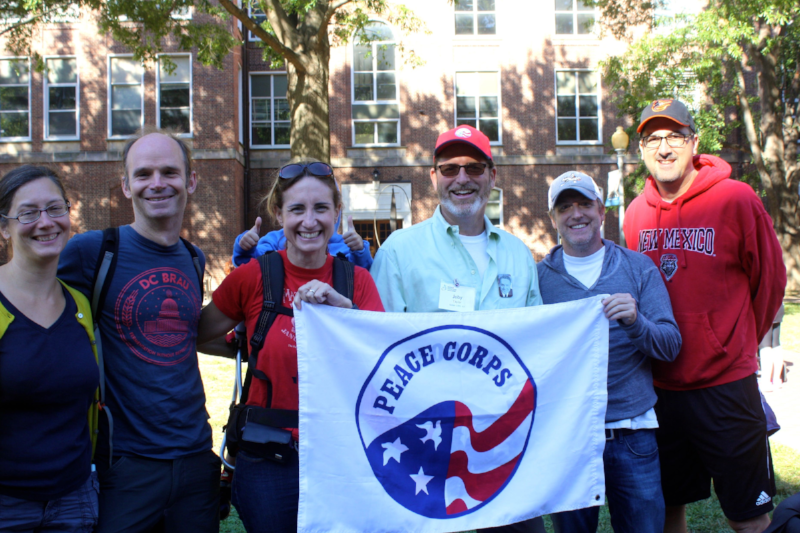 NPCA Board Chair Joby Taylor and friends on the Walk for Peace.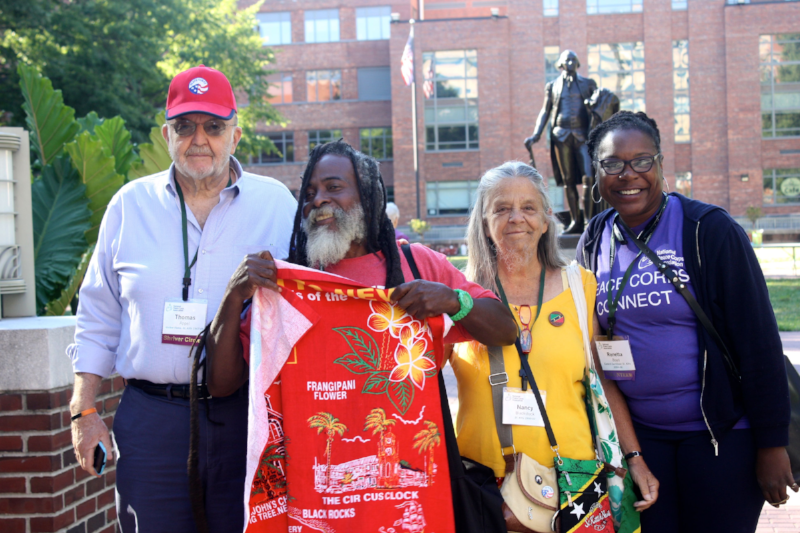 Tom Appel and friends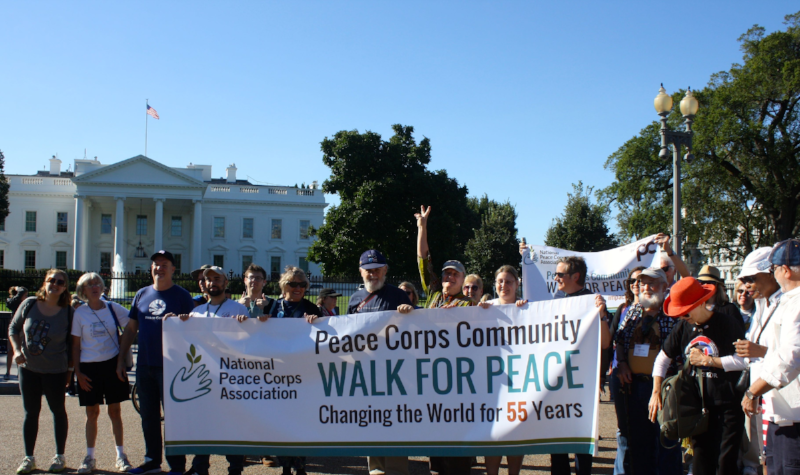 The Walk for Peace stopped at the White House to remind another leader that the world needs the Peace Corps, and now more than ever.
More photos coming soon!
---