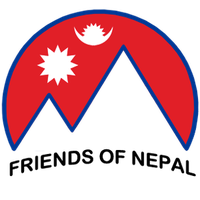 Thank you to the groups and individuals who have supported evacuated Volunteers and their communities around the world during this time of crisis.
By NPCA Staff

In the months since the unprecedented global evacuation of Peace Corps Volunteers, National Peace Corps Association Affiliate Groups across the country have been generous with time and support they have shown evacuated Volunteers. They have provided service and assistance here in the United States during the COVID pandemic.
A number of affiliate groups have also made generous donations to enable NPCA to provide vital transition support and services to the 7,300 recently evacuated Peace Corps Volunteers. This crucial support amplifies our community's global social impact by providing small grants for the projects of evacuated Volunteers. And it sustains important connections with communities around the world during a time of crisis. Find out more and make a gift here.
To all who have given support to NPCA's Community Fund, the RPCV Benevolent Fund, and to to the Global Reentry Program: Thank you! We give special thanks to these NPCA Affiliate Groups for their generous donations:
Atlanta Area Returned Peace Corps Volunteers

Friends of Colombia

Friends of Jordan

Friends of Nepal

Heart of Texas Peace Corps Association

Peace Corps Iran Association

North Carolina Peace Corps Association

Returned Peace Corps Volunteers of New Jersey

RPCVs of Northeastern New York

RPCVs of North Florida

Southeast Michigan Returned Peace Corps Volunteers

Tennessee Returned Peace Corps Volunteers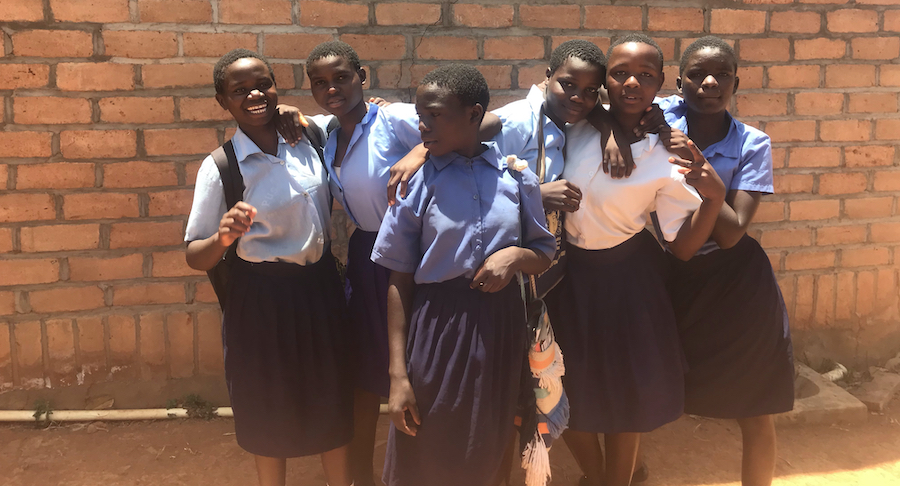 A place to stay: Schoolgirls at Enukweni Community Day Secondary School in Malawi. A safe place means access to education. Volunteer Lydia Babcock was working with community members to obtain grant funds to renovate the hostel where they live during school terms. Then Babcock was evacuated. NPCA groups and members stepped up and funded this project and others. Photo by Lydia Babcock.
---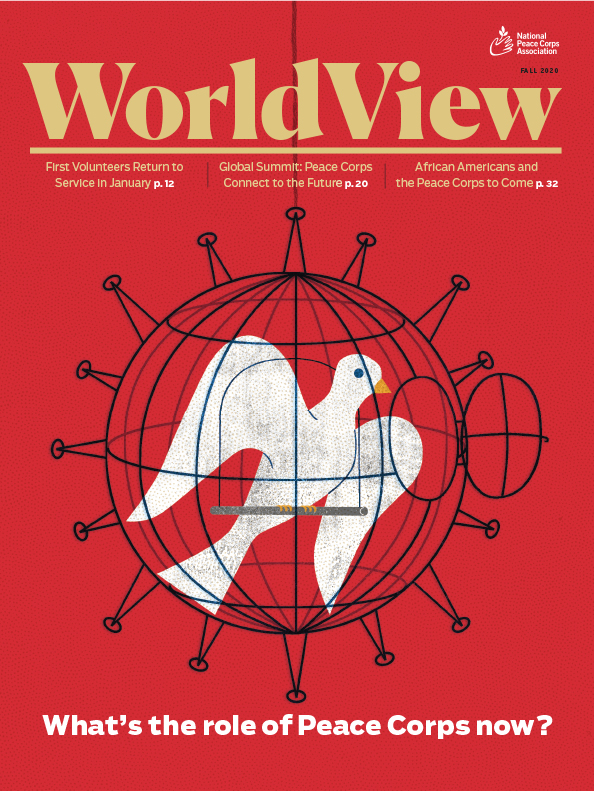 This story was first published in WorldView magazine's Fall 2020 issue. Read the entire magazine for free now in the WorldView app. Here's how:
STEP 1 - Create an account: Click here and create a login name and password. Use the code DIGITAL2020 to get it free.
STEP 2 - Get the app: For viewing the magazine on a phone or tablet, go to the App Store/Google Play and search for "WorldView magazine" and download the app. Or view the magazine on a laptop/desktop here.
---