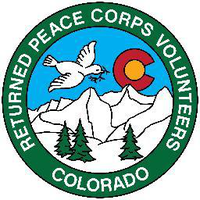 Get ready to head to the mountains in 2017! NPCA is pleased to announce that the selection committee for Peace Corps Connect has awarded RPCVs of Colorado the host of next year's annual conference.
From Grand Junction to Ft. Collins, Colorado Springs to Denver, and beyond - RPCVs of Colorado are active and involved across the state. Together they launched the Clean Cookstove Project in El Salvador, in partnership with Peace Corps and Trees, Water and People. The group also established Partnering for Peace that works closely with Rotary International. As part of the mission of RPCVs of Colorado, they ensure that through personal outreach by the Welcome Wagon team, Volunteers returning to the state after service know that the local Peace Corps community supports, celebrates and honors their experience.
NPCA is proud to work with RPCVs of Colorado in the coming year. Check out the details for the 2016 conference to get a glimpse of what's to come.
The dates and location for Peace Corps Connect 2017 will be announced shortly, but plan to join your friends and colleagues in colorful Colorado next year!
---