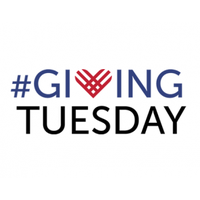 After the madness of Black Friday and Cyber Monday, #GivingTuesday (November 28th) is a time to give back. The Peace Corps community needs your help this #GivingTuesday, so we can continue to support our members all year long!
In this challenging political environment, the Peace Corps community has to push incredibly hard to galvanize support for the Peace Corps in Congress. It was tough this year, when the White House and the House budget both cut Peace Corps funding by $12 million. However, thanks to the hard work of our community advocates, the Senate voted to level fund the agency. We're still fighting for that level $410 million budget. Donations made during #GivingTuesday will help fund our advocacy efforts in 2018. We will continue building our network of volunteer advocacy coordinators across the country, and provide better technology to help our members reach out to Congressional leadership. We will also implement another day of action on the Hill.

NPCA #GivingTuesday Champions have committed to enlisting 10 people to donate $10 or more on #GivingTuesday and to sharing their Peace Corps stories to increase awareness and raise support. You can help, too. Here's how:
Sign up to be a #GivingTuesday Champion by emailing Rachel@peacecorpsconnect.org.

Donate to the

advocacy fund, and tell others about why you gave your contribution.

Share our #GivingTuesday social media posts on your profiles, along with your own Peace Corps story, and ask your friends and family for donations.
Thank you for all you do to support NPCA. We need your passion for our advocacy work now more than ever!
Thank you #GivingTuesday Champions!
Amanda Silva
Amy Morros
Andrea Kruse
Becky Errera
David A. Miron
Deborah Johnston
Jonathan Pearson
Katelyn Haas
Kristina J. Owens
Linda Goetzinger
Maricarmen Smith-Martinez
Meredith Martin
Sam Ryals
Samreen Singh
Tyler Lloyd from My PC Story
Maine Peace Corps Association - #GivingTuesday outreach coordinated by Nicole Lewis and Valerie Young
---