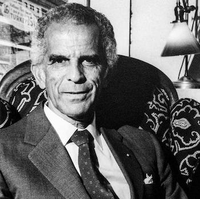 Celebrate Peace Corps Day by honoring the 2023 recipients of the Franklin H. Williams Award.
By NPCA Staff
The Franklin H. Williams Award is presented by the Peace Corps agency and honors ethnically diverse Returned Peace Corps Volunteers who have demonstrated a commitment to civic engagement, service, diversity, inclusion, world peace, and to the Peace Corps' Third Goal — to strengthen Americans' understanding of the world and its peoples.
An advocate for civil rights and an early architect of the Peace Corps, Franklin Williams also served as ambassador to the U.N. and U.S. ambassador to Ghana.
The award was established in 1999, and past winners include Bryan Stevenson, founder of the Equal Justice Initiative; Ambassador Charles Baquet III; and Sia Barbara Ferguson Kamara, who served as associate commissioner of Health and Human Services.
The ceremony takes place at Planet Word in Washington, D.C. at 7 p.m. Eastern. More information here.
---