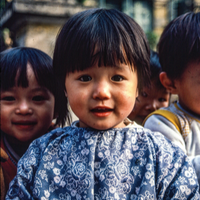 Gallery
Photos by Jamie Fouss. Introduction by David Arnold

In 1984, Jamie Fouss and a Peace Corps Samoa friend, Liz Alperin, spent six weeks traveling in the People's Republic of China. The United States had established diplomatic relations only five years prior. China had recently removed the requirement that all foreigners travel in groups; Jamie and Liz were some of the first foreigners to travel on their own. Traveling in those days was quite challenging. Few Chinese people spoke English. Foreigners needed special permission to visit certain cities and could only stay in hotels that accepted special foreign exchange currency.
Traveling by train, bus, and boat, Jamie and Liz visited the south, west, and northern parts of China. With a Berlitz phrase dictionary and a Canon AE-1 camera, Jamie found it simple enough to engage with locals, whom he found to be friendly, hospitable, and curious. Wanting to depict typical Chinese life, Jamie photographed the people, their food, culture, neighborhoods, and lifestyle.
Twenty years later Jamie returned to Beijing as a diplomat. He would often ride his bike to a nearby village to photograph people there. He made it a practice to make prints and deliver them to those he had photographed the previous weekend. The villagers, who were eager to see Jamie and receive their pictures, often invited him into their homes, shops, and restaurants for him to photograph them some more.
Jamie's interest in photographing people began while serving as a science/math Peace Corps volunteer at Ulimasao College on the island of Savai'i in Western Samoa from 1981 to 1983. He later served as Peace Corps Country Director in the Marshall Islands and then returned to Samoa as Associate Director. He is now the U.S. Consul General in Wuhan, China, having had earlier diplomatic postings in Taipei, Beijing, Guangzhou, Dhaka, and Hyderabad. He has often given his 1984 slide presentation, endearing himself to Chinese audiences, who marvel at what China was like in simpler times. But the outbreak of coronavirus in Wuhan upended life for so many. In January, Jamie was evacuated to California and put in quarantine.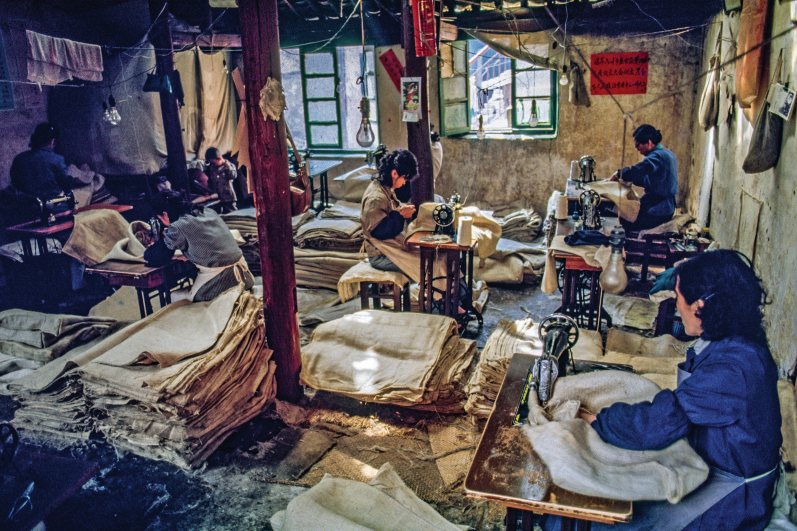 Piece work: a burlap bag factory in Guangzhou. Long a trading hub, the city had a population of less than 3 million in 1984. Now more than 14 million people live there.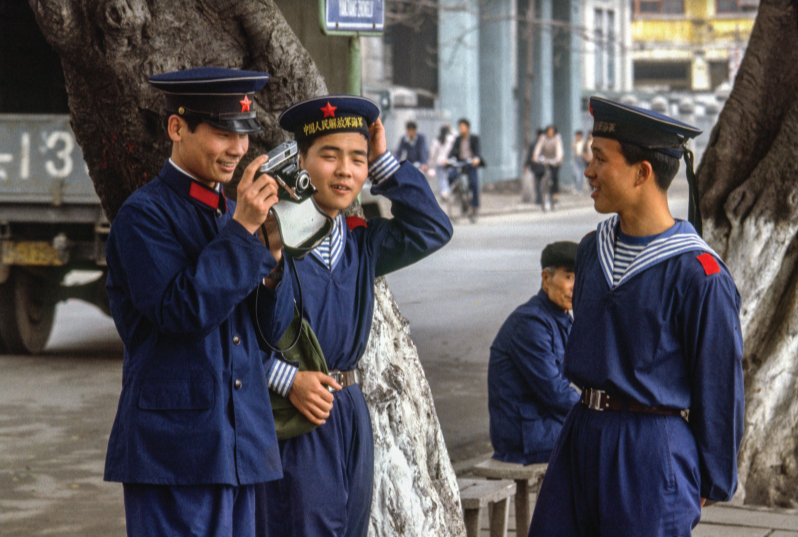 Connected by water: Sailors enjoying a day off near the Pearl River in Guangzhou. Ninety miles from the South China Sea, it was the first port to be regularly visited by European traders.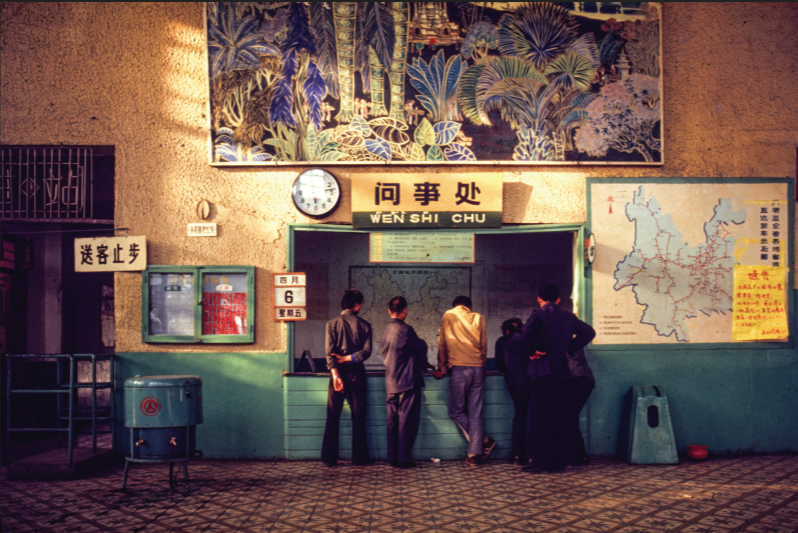 The journey: an overland bus station in Yunnan Province. This area in southwest China is renowned for its diversity of people and landscapes. It's now interconnected by high-speed rail.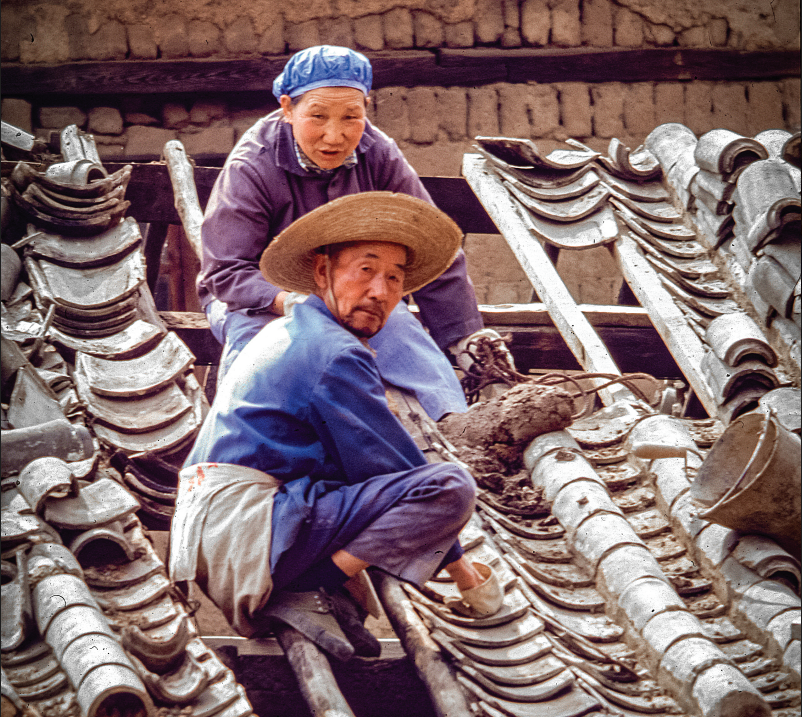 Tile work: A farmer and his wife repairing their home's roof. Clay tiles were first used for roofing by humans in China, in the Neolithic Age.
---
This story was first published in WorldView magazine's Spring 2020 edition
---