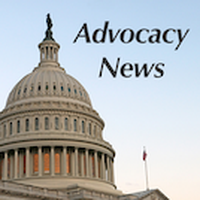 As Peace Corps prepares to redeploy Volunteers in early 2021, the work for Peace Corps' future begins in earnest. And r

ight now we need to make sure there's funding for the towering task ahead.
By Jonathan Pearson
Congress is working toward a December 11, 2020 deadline to agree on a Fiscal Year (FY) 2021 spending bill. And they have a $51 million Peace Corps funding difference to resolve.
Earlier this year, the House of Representatives approved an FY 2021 appropriations bill that includes level funding of $410.5 million for Peace Corps. But the Senate Appropriations Committee has put forth a spending bill that proposes cutting Peace Corps funding by $51 million — down to $359.5 million.
Take Action
Urge your Senator & Representative to Support Peace Corps Funding
Six Reasons to Support Level Peace Corps Funding
Maybe you've heard rumblings along these lines: "Why should we provide the same funding to Peace Corps when there are no Volunteers in the field?"
Here are six reasons for starters:

Redeployment Opportunities: Peace Corps plans to begin redeploying Volunteers in January 2021 in Cambodia and Saint Lucia. Further announcements could be coming soon. All 60 countries where Volunteers were serving prior to the pandemic have expressed interest in having Volunteers return. And, with positive news emerging about vaccines and other health protections, the prospects for significant redeployment in FY 2021 are on the rise.

Flat Funding For Years: Fiscal Year 2021 would mark the sixth consecutive year in which Congress has not provided a funding increase to Peace Corps. This flat funding has limited opportunities and forced the agency to scale back some programming. During this period, adjusting for inflation, Peace Corps' effective purchasing power has been reduced by up to $40 million.

Health and Safety: The health, safety, and security of Volunteers is regularly cited as Peace Corps' top priority. Rigthly so, it's a critical concern when it comes to Congressional oversight. Redeploying Volunteers in a world living with COVID will come with additional costs. We owe it to the Volunteers and the communities where they serve to make sure that these heightened needs are met.

Moment for Greatness: The current pause in Peace Corps service presents a unique moment to re-imagine, reshape, and retool Peace Corps for a changed world. NPCA has just released a community-driven report, "Peace Corps Connect to the Future," that lists dozens of recommendations to reform and improve the Peace Corps. Implementing some of these recommendations requires new investment; and other longstanding reforms that have been called for have not been implemented because of funding. Now is the time to for bold change so that Peace Corps can meet the challenges of our new age. And, as we prepare to mark the 60th anniversary of Peace Corps in 2021, we can recommit to a Peace Corps whose impact in the years ahead will be even broader and more profound.

Opportunity for All: Among the critical recommendations in the "Peace Corps Connect to the Future" report is a call to break down racial and economic barriers to serving in the Peace Corps. Service as Volunteers should be accessible and welcoming for all qualified individuals who wish to serve their country. Building and sustaining this effort will require an ongoing commitment — and financial resources to make good on the promise.


Serve, Serve, Serve!

At home and abroad, we recognize the need for people and communities to come together in the spirit of serving together in solidarity. When it comes to Peace Corps Volunteers overseas — and investing the skills and valuable experience of returned Volunteers here at home — this is a time to build. There is bipartisan support for expanding service by Americans. Peace Corps can and should lead the way.
---