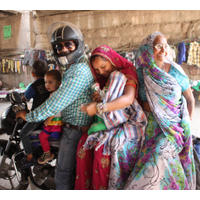 Blog post | Alan Ruiz Terol
There is little to say about the overwhelming and breathtaking beauty of India that hasn't already been said. The Mexican writer and ambassador Octavio Paz wrote the following about his experience in the country: "Dizziness, horror, stupor, astonishment, joy, enthusiasm, nausea, inescapable attraction. What had attracted me? It was difficult to say: Humankind cannot bear much reality. Yes, the excess of reality had become an unreality, but that unreality had turned suddenly into a balcony from which I peered into—what? Into that which is beyond and still has no name…"
India will be the first Next Step Travel destination in 2017. The trip, February 16 to March 3, will explore the northern part of the country, such as Kolkata, New Delhi, Varanasi and Mumbai.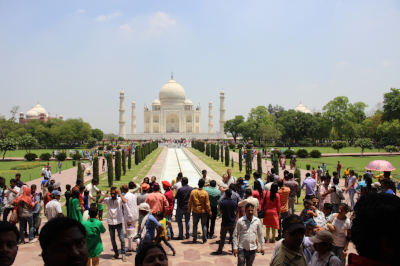 Next Step Travel is an initiative by the National Peace Corps Association (NPCA) to bring together the Peace Corps community for new experiences abroad. The program is unique in that it provides the opportunity to discover (or rediscover) a country with other supporters of the Peace Corps. Moreover, each itinerary incorporates Peace Corps values, such as unparalleled local access, cultural immersion, and time to explore remote areas off the beaten path.
People who have previously joined Next Step Travel trips strongly recommend the program to others. "What I like best about this experience is that it's a safe way to travel that takes unfair advantage of no one," says Carolyn C., an RPCV in Honduras who traveled to Guatemala. "It benefits everyone involved and the chosen adventures can be found nowhere else."
The itinerary in India includes the must-sees of any trip to the country, such as the Taj Mahal — but don't let the crowds of tourists scare you. The perfect beauty and outstanding monumentality of the building is worth the time. After all, the revered Indian artist and Nobel prize laureate Rabindranath Tagore described it as a "teardrop in the cheek of eternity".
Travelers will see the sunrise illuminating the snow of Mt. Kanchenjunga from Tiger Hill, an ideal way to experience the immensity of the Himalayas. They will also observe cremation and bathing rituals in the Ganges at dawn, one of the most sacred sites for the Hindus.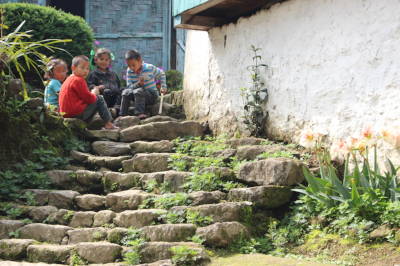 The route will also offer original and unique ways to experience even the most mainstream spots. One excursion includes a tour of the back alleys of New Delhi by a young individual who was once living and surviving on the streets, providing insight into the daily lives of homeless children. Travelers will also attend a back-country trip in Rajasthan to experience rural life on the edge of the desert.
The India program is open to anyone, not only Returned Peace Corps Volunteers. In fact, Next Step Travel trips are the perfect opportunity for someone who couldn't spend two years serving overseas to get a taste of the Peace Corps experience in just two weeks. To learn more about the trip to India and other Next Step Travel programs, click here. (The final registration deadline is November 18, 2016.)
---