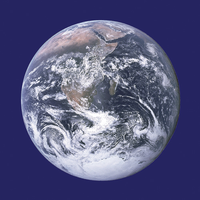 History and ideas from RPCVs for Environmental Action
By Kate Schachter
It began as a teach-in on the environment. After years of attempting to influence Congress to take action for environmental reforms, Gaylord Nelson, a U.S. Senator from Wisconsin, turned to the American public: With actions nationwide, it was time to raise awareness of environmental crises across the country.
On April 22, 1970, more than 20 million people across the nation took part in events large and small: students and teachers, mothers and children, scientists and farmers, labor union members and politicians of all stripes. The day was supposed to be a one-off. Instead, it became known as Earth Day—and it marked the beginning of what became known as the "Environmental Decade." It was a grassroots movement—with some key organizers offering guidance, including RPCV Bryce Hamilton (Guatemala 63–65).
Act Local
In the run-up to the first Earth Day, Gaylor Nelson founded Environmental Teach-in, Inc. with a coordinating office in Washington, D.C. He enlisted as co-chairman a Republican member of Congress, Pete McCloskey. Bryce Hamilton was working for a nonprofit, and he immediately volunteered his services to Nelson's coordinating office.
Hamilton wanted to focus on expanding the vision of teach-ins from colleges to include high school students across the country. He oversaw curriculum development. But in true Peace Corps community engagement fashion, he said, "We don't try to set any policies here. We want people to determine what the pollution and other environmental problems are in their own area, and then do something about them." Thousands of schools across the country joined in.
In addition to local actions, a raft of national legislative reforms followed—for clean air and water, OSHA regulations, growing the National Park system, and creating the Environmental Protection Agency.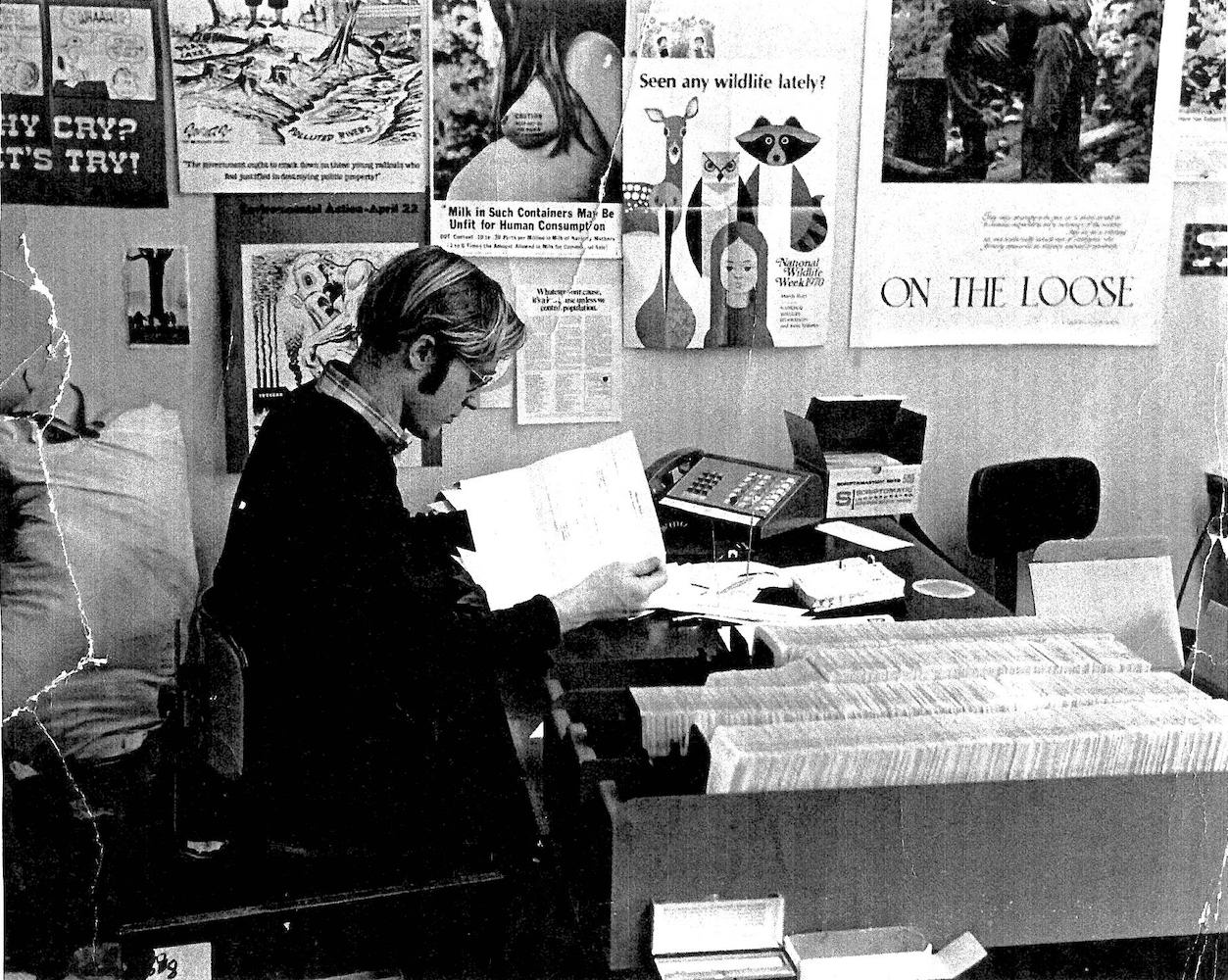 Bryce Hamilton, 1970. Photo courtesy Bryce Hamilton.
Resolved
Many of those reforms have since been rolled back. Others are under threat—while the threats of climate change are increasingly clear. In 1970, the CO2 level in the atmosphere was 325.54 parts per million. Today it's 412.6 ppm. It's generally understood that the safe level of CO2 is 350 ppm. Today we must not only educate ourselves and others—like our representatives—but also make a commitment to action. This year, on the 50th anniversary of Earth Day, RPCVs for Environmental Action have partnered with the Citizen's Climate Lobby (CCL) and have formed a Peace Corps Action Team. Join us and take action on Earth Day and every day:
Consider the 12-month New Year's resolutions proposed by the Earth Day network, or create your own monthly challenges.

Listen to our NPCA-sponsored webinar on "Bringing Advocacy Action to the Environment" and hear Brett Cease of CCL explain their work. Educate yourself about how to advocate for the planet.
Approach your RPCV group board and ask for formal endorsement of H.R.763, the Energy Innovation and Carbon Dividend Act. Let Brady Fergusson, leader of the PCAT, know you are endorsing. Resolve to make climate change a concern worth advocating for.
Join us to help promote important initiatives.Follow us on Facebook or Twitter. Resolve to find your environmental passion and work for it.
Offset your carbon footprint by joining ucapture.com/rpcv. Free and easy to use with offsets offered by over 25,000 online retailers from Expedia to Booking, from WalMart to Target.
Earth Day is now a global event. This year it will be celebrated by more than 1 billion people in more than 190 countries. Bryce Hamilton continues to participate in Earth Day events and work on social justice issues. As we went to press, he was still planning go to Washington to celebrate Earth Day in April. Though in this time of crisis, as the prevention of the spread of coronavirus remains a top priority, Earth Day celebrations are either being rescheduled or are being organized as virtual events. Find out more here.
Half a century ago, grassroots action across the country helped change how Americans think about the environment. What will your commitment to the planet and future generations be?

Kate Schachter (Ghana 2004–07) is group leader of RPCVs for Environmental Action. Learn more about the history of Earth Day at nelsonearthday.net, a collaborative website between the University of Wisconsin – Madison Nelson Institute for Environmental Studies and the Wisconsin Historical Society. More info at info@rpcv4ea.org.
This story was first published in WorldView magazine's Spring 2020 issue. Last updated March 30.
---