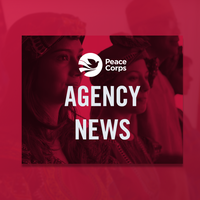 Peace Corps Director Jody Olsen took a roundabout way to get to Peace Corps Connect in Shawnee on Delaware, PA: she first visited Ecuador and China.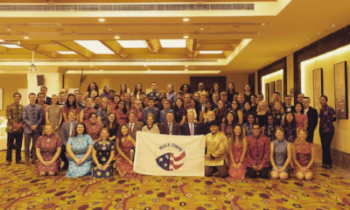 On August 23, Director Olsen spoke at the swearing in ceremony of China's 24th cohort of volunteers in Chengdu. The event marks the 25th anniversary of the Peace Corps program in China, where over 1,235 volunteers have served since 1993. Over the past 25 years, Peace Corps volunteers have helped enhance the skills of 350,000 Chinese students and teachers in 140 participating universities and colleges. The new group of 79 volunteers were sworn into service by Olsen after successfully completing 10 weeks of training. They will teach at universities, colleges, and vocational schools in Sichuan, Guizhou, and Gansu provinces and Chongqing municipality.
"At its heart, this program brings together people to share knowledge, world views, cultural riches and the values and shared aspirations of the American and Chinese peoples," said Olsen. "We could not be prouder of our shared legacy, or more grateful for the friendship and collaboration of our Chinese partners."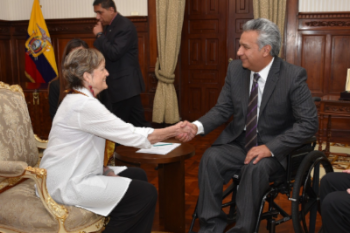 The week before, Director Olsen was in Ecuador where she met with Ecuadorian President Lenin Moreno and with Fander Falconi, Minister of Education, to discuss further cooperation efforts with Peace Corps in Ecuador. She also delivered remarks at a conference for Peace Corps Country Directors from the Inter-America and Pacific region and visited with Peace Corps/Ecuador staff and volunteers. The visit marks 56 years of uninterrupted service of Peace Corps volunteers in Ecuador.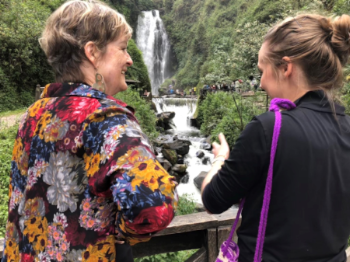 At the beginning of her visit in Ecuador, Director Olsen traveled to Imbabura Province to learn more about volunteers' work. Today, Peace Corps volunteers in Ecuador work in the sectors of education, youth and family development, and community health education, all of which align with the country's national development plan, "Toda Una Vida." There are currently approximately 150 Peace Corps volunteers serving in Ecuador in 17 provinces around the country.
"I can see that the work our volunteers do at the community level is both relevant and meaningful," said Olsen during her visit. "I was able to experience firsthand the significant impact their work has on local communities, and their continued interest in doing more to help the people of Ecuador achieve their goals."
She concluded the whirlwind trip at the Peace Corps Connect conference where she shared her vision for the agency and the importance of the Peace Corps' partnership with NPCA and the Peace Corps community.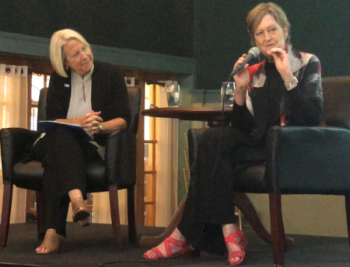 Photos: Director Olsen with Peace Corps volunteers in China. Peace Corps Director Jody Olsen meets with Ecuadorian President Lenin Moreno. A Peace Corps volunteer shows Director Olsen a waterfall near her community. Director Olsen speaks at the Peace Corps Connect conference in Shawnee, PA.
---