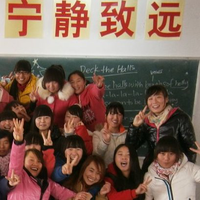 China Farewell
The eve of the Lunar New Year brought some startling Peace Corps news: The program in China — which has sent 1,321 volunteers to teach English in different provinces — would begin winding down immediately. No new Volunteers would be sent—though the 139 Volunteers currently serving would be allowed to finish. That was the word on January 16. But plans changed with the dismaying spread of coronavirus, beginning in the city of Wuhan.
The outbreak led to an unprecedented quarantine and evacuations of Americans. On Feb. 5, Peace Corps announced that all Volunteers had been evacuated from China. And they would not be returning. "My heart goes out to the extraordinary volunteers and staff who are participating in the Close of Service conference and preparing for the next steps in their lives," said Peace Corps Director Jody Olsen.
It was a sudden end to a program that spanned more than a quarter century. Volunteers served in China beginning in 1993, teaching alongside educators at scores of schools and colleges. But there had been increasing pressure from some quarters Stateside to close the program. Two outspoken critics were U.S. Senators from Florida: Rick Scott and Marco Rubio.
"Peace Corps Volunteers in China are not propping up an authoritarian government. They're building relationships and teaching young Chinese about American values."
A Jan.16 statement on Rubio's website said of the initial announcement to close the program: "Today's decision by the Peace Corps to withdraw its volunteers from China confirms what we all know — China is no longer a developing country."
Senator Scott sounded a more triumphant note: "I'm glad the Peace Corps has finally come to its senses and sees Communist China for what it is: the second largest economy in the world and an adversary of the United States." Scott introduced a Senate bill in 2019 calling for the withdrawal of Peace Corps from China by September 2020. That same bill proposed that the administration of Peace Corps as a whole be folded into the State Department.
Dismay was the initial reaction among much of the Returned Peace Corps Volunteer community. Rob Schmitz, a National Public Radio correspondent who served with the Peace Corps in southwest China 1996–98 and worked as a China correspondent for the program "Marketplace" before his current role, gave a first-person take. "Peace Corps China volunteers are English teachers throughout less developed parts of western China," he said in an NPR interview. "What I think critics of the program do not understand is that Peace Corps Volunteers in China are not propping up an authoritarian government. They're building relationships and teaching young Chinese about American values. You know, when I was a volunteer, I taught Western civ, U.S. history. And that included concepts like democracy and how it works in the U.S. … This is likely one of the most important, unintentional soft power programs the U.S. has in China."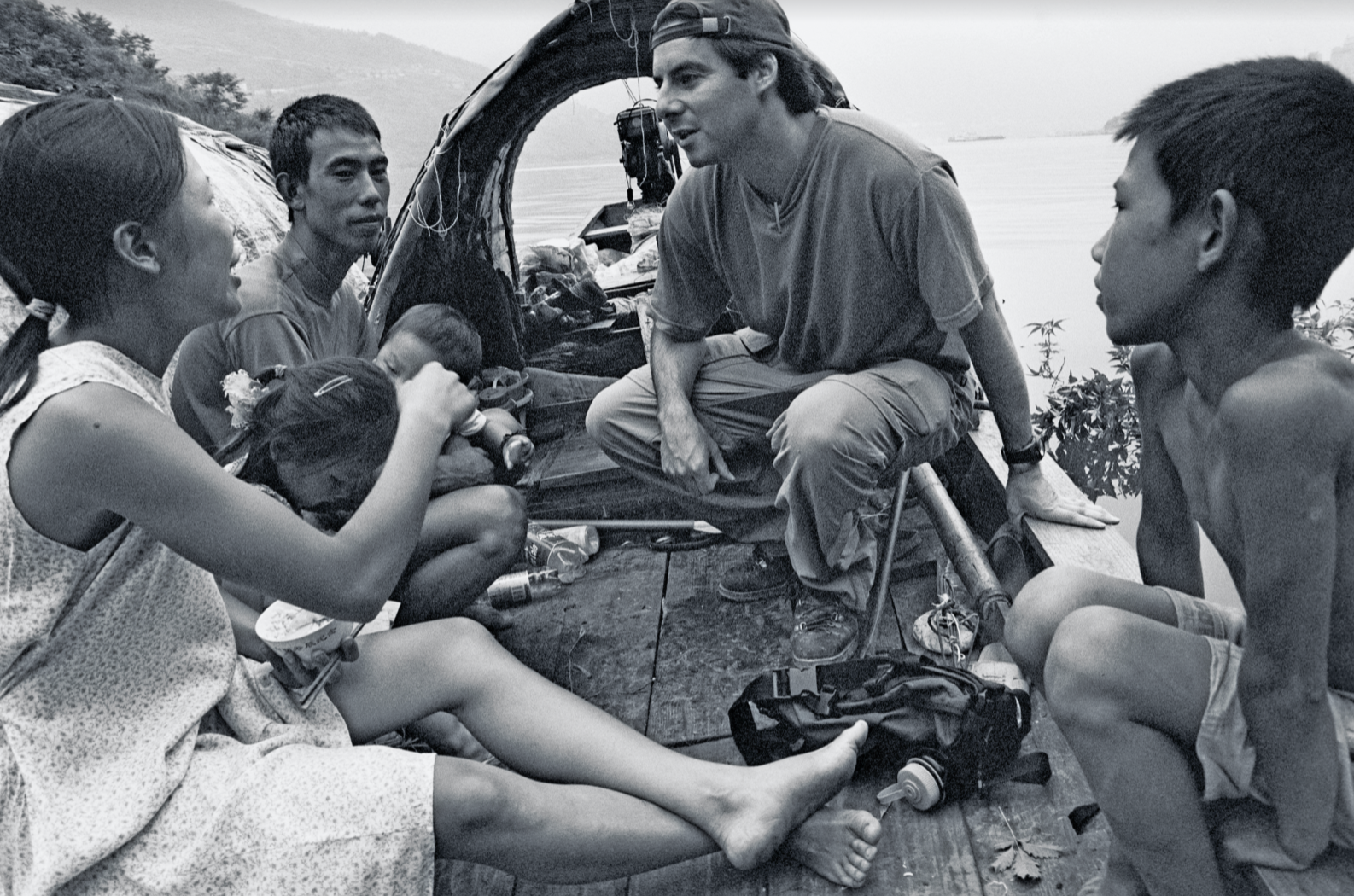 End of the Journey: Writer Peter Hessler, an early Volunteer in China. Now the program has closed.

Steve Hess is an assistant professor of political science at Transylvania University. He served as a volunteer in China 2006–08. In January he started an online petition calling for Peace Corps to reverse the decision to withdraw. "At a time in which Sino-American relations are more critical than ever," he wrote, "we cannot afford to lose this important program."
But now the program has ended.
Writer Michael Meyer served as a volunteer in China 1995–97 and has written a trilogy of books on China. He penned an op ed for the Wall Street Journal about the work of Peace Corps Volunteers in China. "They maintain the steady daily habits of being engaged, learning the language and helping out in communities whose own national government falters," he wrote. "Is there a better or more cost-effective form of public diplomacy?"
Update: Not long after we went to press with this story, Volunteers from Mongolia — and then all Peace Corps Volunteers around the world — were evacuated. See our blog for extended coverage of that.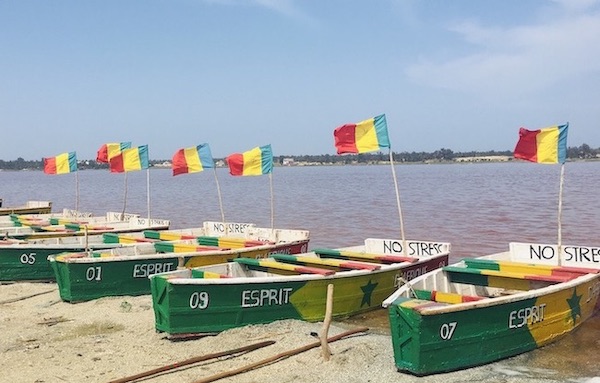 Farming with Winrock
NPCA staff met recently in Senegal with Winrock International's regional staff to assess our successful first year with the Arkansas-based nonprofit sending RPCVs on overseas agricultural projects to share their expertise.
"We are striving to continuously increase our global social impact as a community," says NPCA International Programs Coordinator Bethany Leech. "We love finding initiatives that conduct international development projects that fulfill our Peace Corps values."
In 2019 NPCA recruited six short-term, and three long-term RPCVs to fulfill Winrock's USAID-funded Farmer-to-Farmer assignments in West Africa. "We're geared up to fill many more short-term projects in 2020," Leech said. Travel and living expenses are paid. Volunteer consultants donate their time and expertise.
Winroc​​k i​​​s a private, nonprofit organization implementing more than 150 agriculture, environment, and social development projects in over 40 countries. They are also one of the largest contractors implementing USAID's Farmer-to-Farmer program.
Through NPCA's partnership with Winrock, our members have unique volunteer opportunities to serve abroad again by performing short-term technical projects. These assignments allow RPCVs to re-engage in international development work, connect with people and organizations on the ground, and work hand in hand to build a better world.
While NPCA's International Volunteer Opportunities are on hold amid the global pandemic, we'll share news on peacecorpsconnect.org when we have an update.
Capitol Action

Kay and Kevin Dixon (Colombia 62-64) of Spokane, Washington have come to Washington for our Day of Action many times as citizen lobbyists. This year they met Arianna Richard, a newcomer to NPCA's Capitol Hill advocacy. Arianna had just returned six months ago from eSwatini—the new name for the country formerly known as Swaziland.
As we go to press, these RPCVs are gathering with hundreds of other members of our Peace Corps community. March 5 marks NPCA's 16th annual Capitol Hill National Day of Action, when RPCVs meet with members of Congress and staffs to persuade Congress to let Peace Corps be the best it can be.
"We're really fortunate to have so many long-time advocates and newcomers converge on Capitol Hill each year during Peace Corps Week," says Jonathan Pearson, NPCA's advocacy director. "There is no doubt that when it comes to Peace Corps, Congress is aware there is an active and passionate constituency."
On this Day of Action these advocates wanted to thwart a proposed budget cut of $9.3 million to Peace Corps. They urged no less than $450 million for the agency in Fiscal Year 2021 to address crucial program and personnel cuts stemming from five consecutive years of static funding.
Supporting Peace Corps also means supporting its independence. In Senate meetings, RPCVs, former staff, relatives, and friends—and some highly motivated Peace Corps applicants—are speaking out against legislation to place Peace Corps under the authority of the State Department.
Teams of advocates are also asking for new legislation to improve healthcare, readjustment allowances, and future federal employment opportunities for serving Peace Corps volunteers and RPCVs. They're asking members of the House of Representatives to sign onto the Peace Corps Reauthorization Act (H.R. 3456) that was authored by Congressman John Garamendi (Ethiopia 66-68) of California's third Congressional district.
'Critical voice of dissent' in health
Monica Kerrigan was named the new executive director of Planned Parenthood Global in October 2019. It's a role to which she brings four decades of international experience, starting with her service as a Peace Corps Volunteer in Kendie, Mali in 1979. How did that shape her work? "It's where I saw firsthand the struggle of women and girls that were forced into early marriage, no access to contraceptives and frequent childbearing," Kerrigan told a DevEx reporter recently. "Many of my friends died during childbirth, and also put their life in their hands with unsafe abortions," she said. "That experience changed my life."
That's one reason why in her first interview as executive director she spoke of the need for Planned Parenthood Global to be the "critical voice of dissent" in opposing what's formally known as the Mexico City Policy—and informally as the "global gag rule."The policy prohibits foreign nongovernment organizations who receive U.S. aid from engaging in abortion counseling or services. It was first implemented in 1984 by the Reagan administration and reinstated in 2017. When funding has been cut, it has also affected programs in cervical cancer screening as well as contraception and HIV programs.
Prior, Kerrigan was vice president for technical leadership and innovation at jhpiego, an international nonprofit health organization affiliated with Johns Hopkins University, and helped lead family planning programs for the Bill and Melinda Gates Foundation.
Afghanistan:

No-Drama Advice
Brookings Institution senior fellow on defense matters Michael O'Hanlon (Congo/Kinshasa 82-84) has some advice for the next president of the United States on Afghanistan. With a little help from NATO allies, he writes, draw down U.S. troop levels by about 60 percent. He made the case for that in "A No-drama approach to Afghanistan for the next U.S. president," published on the Brookings' Big Ideas blog December 4, 2019. For starters, he writes: "By the time America's next president is inaugurated on January 20, 2021, America's role in the Afghanistan war will be approaching its 20th anniversary. Afghans themselves will have been at war continuously at least twice as long, if one dates the beginning of the modern conflict to the Soviet invasion there in 1979.
"Americans are understandably tired of this war. It has by any measure been a frustration, especially when measured against the more ambitious 'nation building' goals of the first Obama term."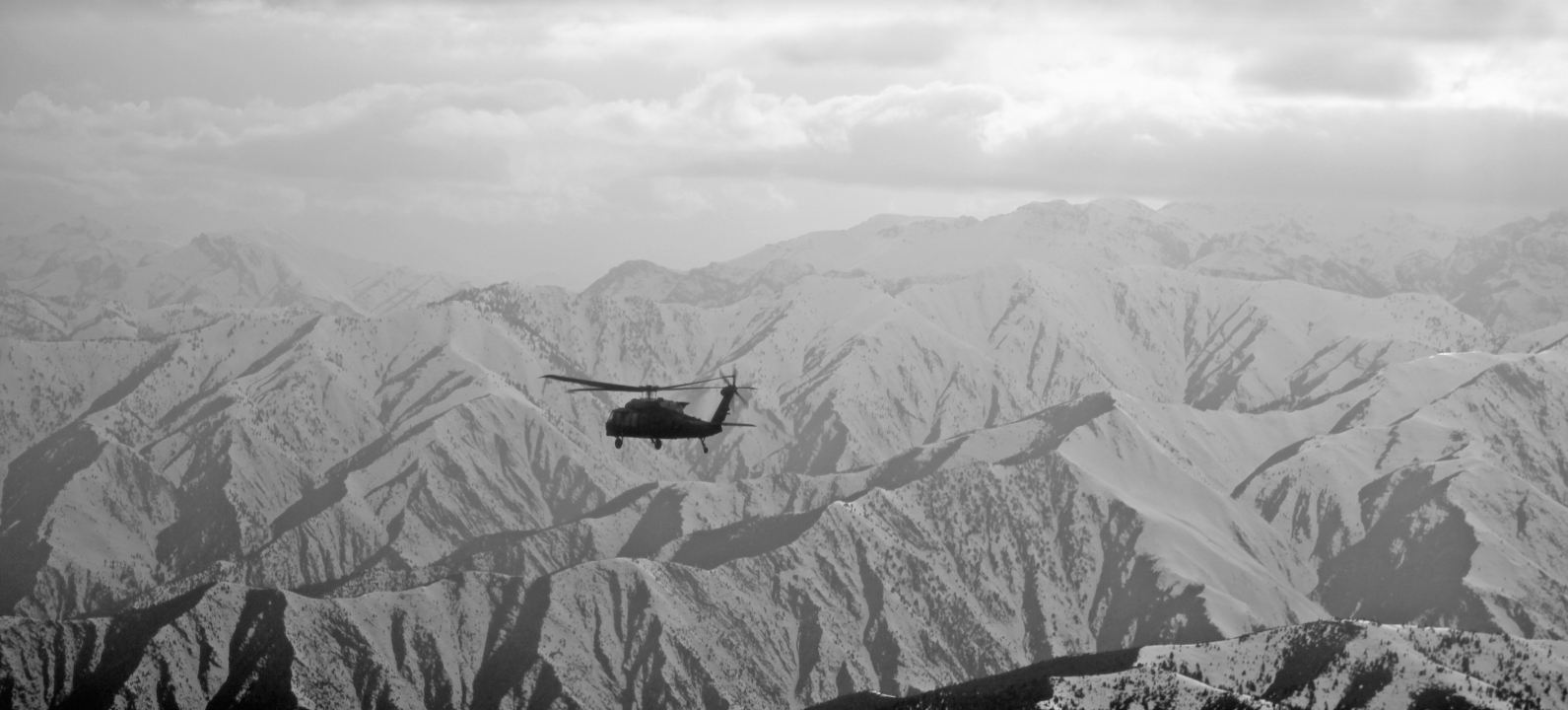 Black Hawk: The U.S. military is giving 53 to Afghan forces. Photo by Nikayla Shodeen/Dept. of Defense/Wikimedia Commons

O'Hanlon reviews earlier White House decisions, the initial "light footprint" of President George W. Bush, a 2009 review by Gen. Stanley McChrystal to increase troop levels, a surge issued reluctantly by President Obama, and the search for an exit strategy by Obama and President Trump.
"But the mission has not been an abject failure," he writes. "The Afghan government continues to hold all major and mid-sized cities as of this writing, and even more to the point for Americans, the United States has not again been attacked by a group that plotted or organized its aggression from within Afghan borders."
His proposal is that until the U.S. adopts an exit strategy, there is an affordable way to sustain these modest, yet real, accomplishments: "The United States needs a policy that recognizes Afghanistan for what it is—a significant, but not a top-tier, U.S. strategic interest—and builds a plan accordingly. That overall strategy should still seek peace, but its modest military element should be steady and stable, and not set to a calendar. Roughly 5,000 U.S. troops for at least five years could be the crude mantra.
"A future force of 5,000 U.S. troops in Afghanistan, aided by 2,000 to 3,000 other NATO military personnel, would contrast with the late-2019 figure of 13,000 GIs there. It would be 95 percent less than the 100,000 U.S. troops commanded there by General David Petraeus and then General John Allen at the peak of the American presence in 2010–11. This lower level could probably be achieved by 2022, though the glide path could be slowed if conditions required."
Update: After we went to press, the signing of a peace agreement between the United States and the Taliban has shifted the landscape in Afghanistan. Listen to a March 2020 conversation about Afghanistan for the Middle East Institute here.
---
Originally published in March 2020 in the Spring 2020 print edition of WorldView. Updated April 30, 2020.
---