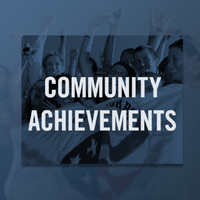 Community News - Achievements of RPCVs
Author: Peter Deekle
November 2019
BENIN

Molloy Sheehan (2016-2018) recently received a Fulbright Scholarship to conduct research on preventing diseases in Togo. Her scholarship will study four main behavioral risk factors: nutrition, exercise, alcohol, and tobacco use.
ECUADOR

Amanda Sliva (2017-2019) shared her Peace Corps story and experience with the local Ashland Rotary Club (NE) in October 2019. Sliva is planning a six-month return to her Peace Country, Ecuador, offering English tutoring.
GEORGIA

Paul Stephens (2005-2007) is co-founder and executive director of the Transcaucasian Trail project, creating a long distance hiking trail in the Caucasus Mountains. The project began in 2015. For more information visit https://transcaucasiantrail.org.
IRAN

Randy Gibson (1972-1973) presented reflections on his Peace Corps service and the changing nature of that organization over the decades as part of the 25th anniversary of the Stevenson Center for Community and Economic Development at Illinois State University. Randy was the first Peace Corps Fellow recruited at the University.
MALAWI

Paul Theroux (1963-1965) is the author of On the Plain of Snakes: A Mexican Journey, published by Houghton Mifflin Harcourt in October 2019. The book mixes a visitor's reportage and political commitment, while also providing a prescription for improving U.S.-Mexico relations.
PHILIPPINES

John Gorman (1982-1985) was reappointed as Federal Public Defender of the District of Guam in October 2019. He was first appointed to the office in 2003 and is supported by two assistant federal public defenders and three office staff.
---
Please share your news with us! Email Peter Deekle.
---