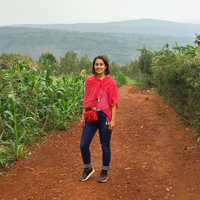 Rwanda | Ana Santos
Home: Atlanta, Georgia

Ana Santos had been serving as a Volunteer teaching English since September 2018. After hearing about the first confirmed case of COVID-19 in Rwanda, Santos started packing that Sunday, before getting the official evacuation order on Monday. And she began the emotionally taxing and logistically challenging process of saying goodbye.
The government had banned large gatherings and had closed schools. Colleagues had returned to family homes; she couldn't find many of her students. "I had to go to each of my teachers' homes individually to greet them and tell them the news. They were as shocked and as upset as I was."
"Peace Corps is one of the best ideas the United States has ever had."
Santos coordinated with other nearby Volunteers to hire a bus for the long journey to the capital, Kigali. There they learned the Rwandan government would close the airport in 48 hours. Peace Corps arranged for a charter flight out.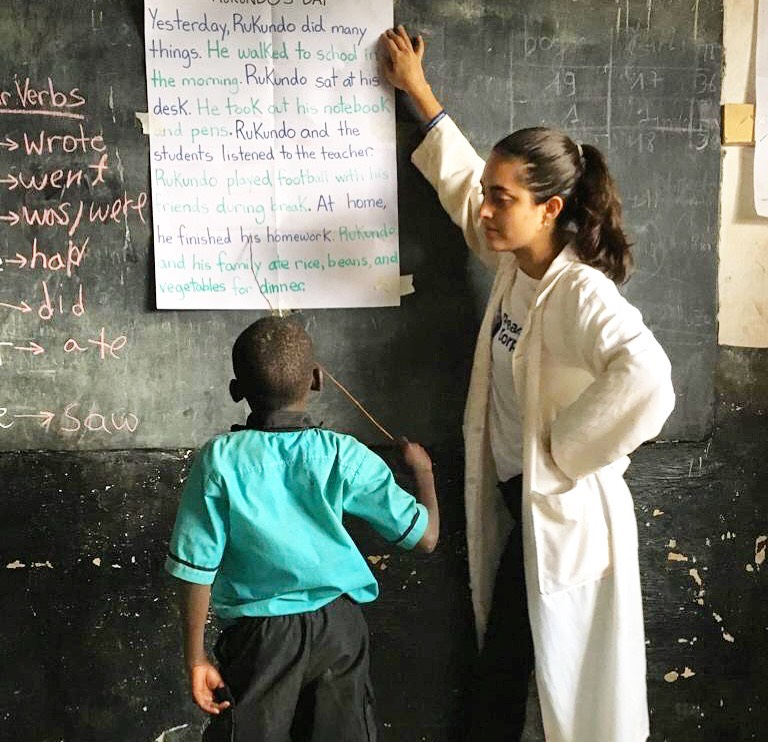 "I joined the Peace Corps because I wanted to serve and do my part to make the world a better place," Santos says. "I was excited by the opportunity to immerse myself in a different culture, to work face-to-face with people who were change-makers in their community." She had to leave, but she holds to this: "Peace Corps is one of the best ideas the United States has ever had."
—Tasha Prados
---
Rwanda | Diana Bender-Bier
Home: Washington, D.C. area
Nishimye kubamenya is how you say "Nice to meet you" in Kinyarwanda, the language Diana Bender-Bier began learning in September 2019. She worked in the Southern Province, teaching English to 4th and 5th graders, training teachers, leading an English club. She lived in a larger market town and walked 40 minutes each day to a smaller village and the school where she taught. Her litany of plans: in April, for grades 5 to 12, a full day of classes with another Volunteer and nearby doctor about safe sex, teen pregnancy, risks of HIV/AIDS. In May, a carnival to educate about malaria. In June, a speaking competition for students. Plans to apply for a grant for science lab materials and playground resources. Fundraising for more desks, since in classes of 70 to 100 kids, many had to sit on the floor.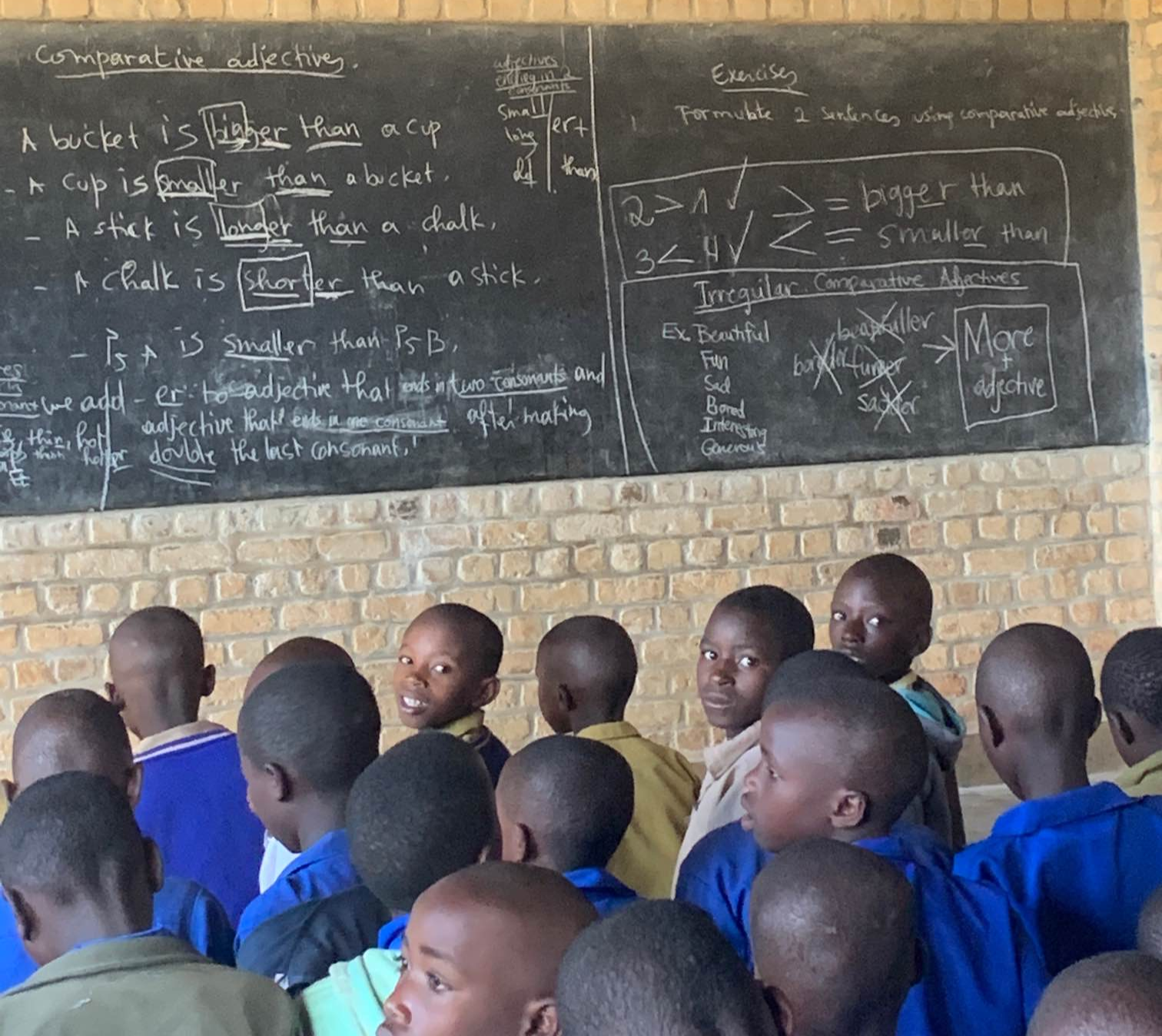 She says she left her heart there. There's a moment when we're talking about her community and she says, "Religion is very big here." She means there, only she's not thinking of herself in the Washington, D.C. area but still in Rwanda.
"Most of my colleagues were very confused," she says. "'Why are you going there?' they asked. 'It's worse there.'" And it was.
She got the email that she was being evacuated and had a couple days to say goodbye. Colleagues told her, Oh, she's not coming back. "I kept saying, 'No, I'm coming back. I'm coming back. It's just temporary.' Though I don't know how long that is."
There was something eerie about evacuating Rwanda, she says — an echo of 25 years before, on the eve of civil war, when Peace Corps and others left and the genocide began. One of her colleagues lost both parents. "I felt connected to the genocide in a different way, given my Jewish heritage," Bender-Bier says. As for her departure for the States, "Most of my colleagues were very confused," she says. "'Why are you going there?' they asked. 'It's worse there.'" And it was.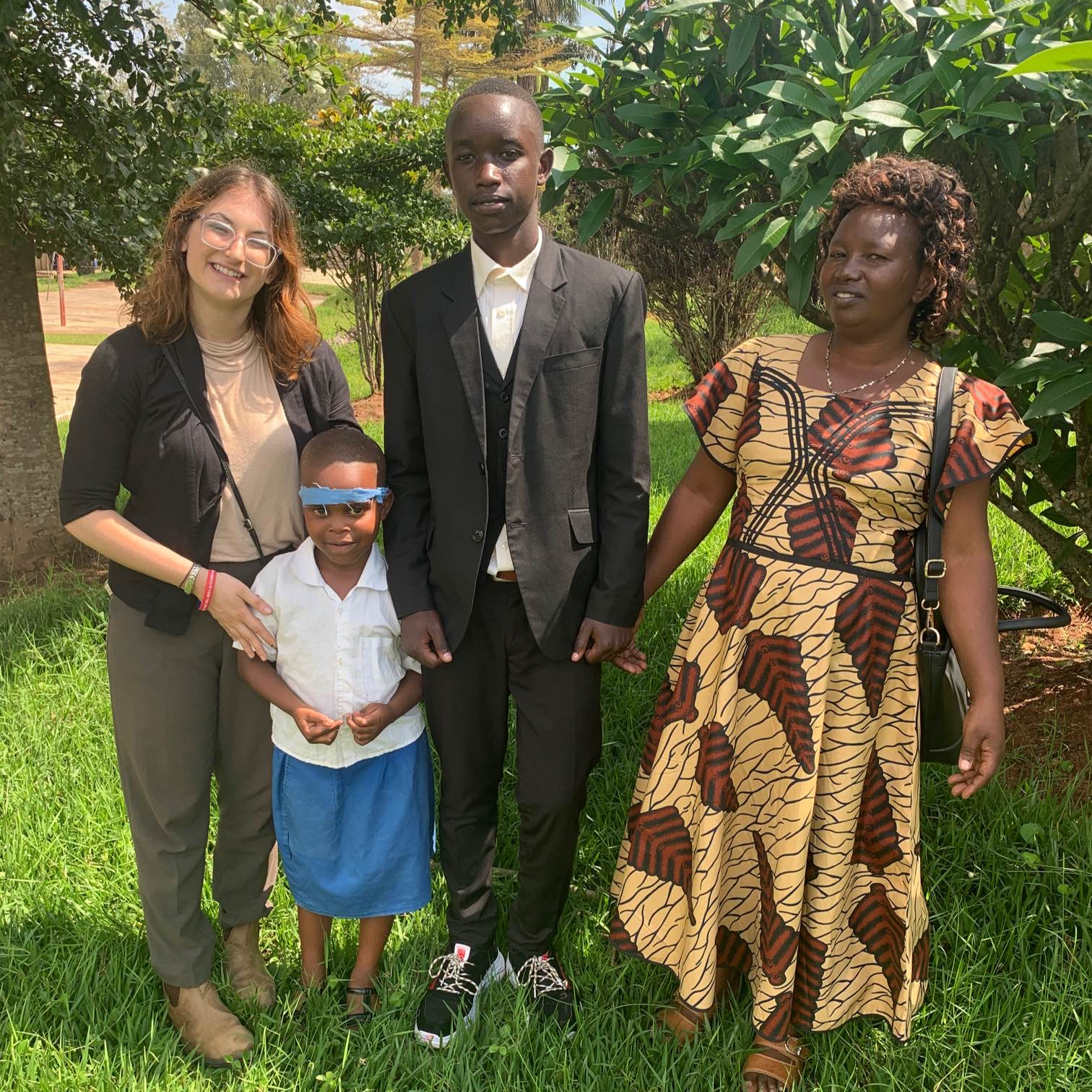 In Rockville, Maryland, during quarantine she was at her mother's house while her mother stayed in Florida. With rooms to spare, Bender-Bier provided a home for other evacuated Volunteers.
—Steven Boyd Saum
---
Rwanda | Levi Rokey
Home: Washington, D.C. area
Baggage of evacuation: Levi Rokey left his community in Rwanda for a hotel room in Washington, D.C. Now he's working on contact tracing to help his community at home.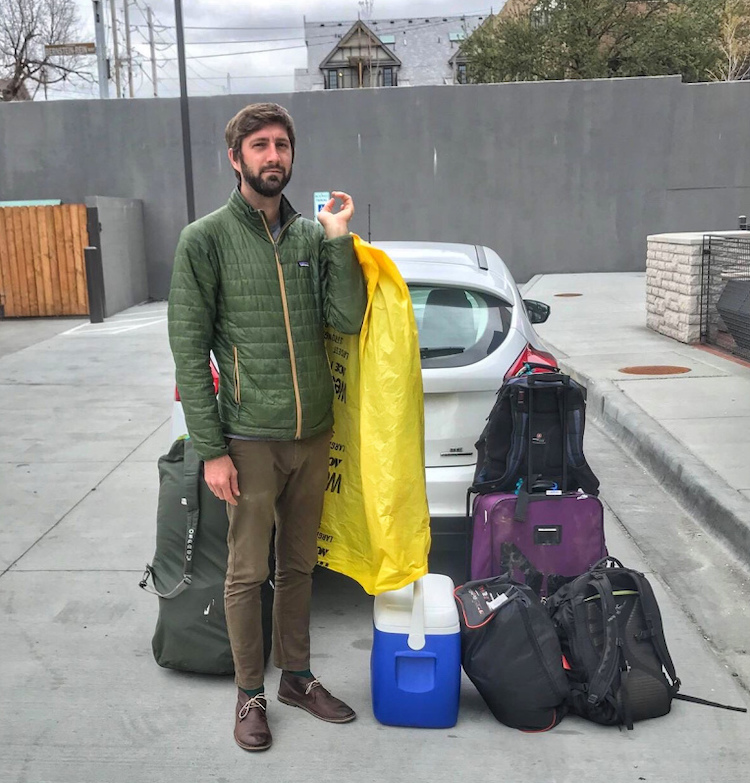 ---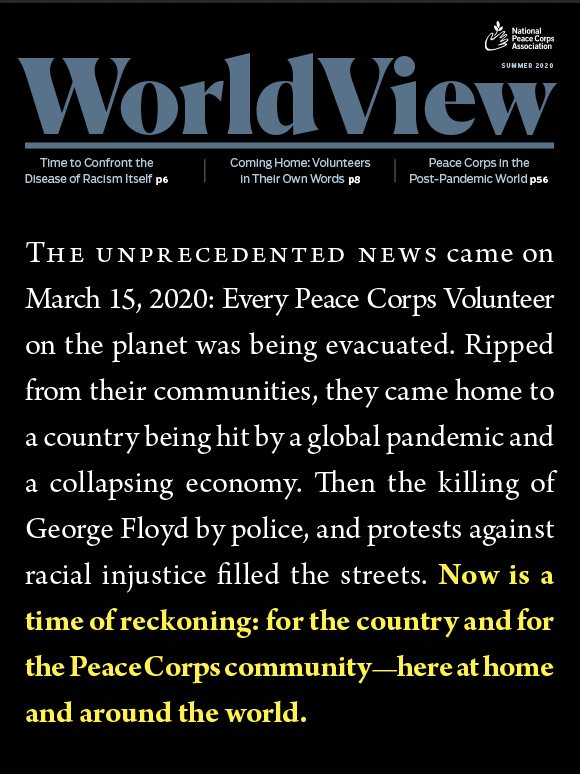 This story was first published in WorldView magazine's Summer 2020 issue. Read the entire magazine for free now in the WorldView app. Here's how:
STEP 1 - Create an account: Click here and create a login name and password. Use the code DIGITAL2020 to get it free.
STEP 2 - Get the app: For viewing the magazine on a phone or tablet, go to the App Store/Google Play and search for "WorldView magazine" and download the app. Or view the magazine on a laptop/desktop here.
Thanks for reading. And here's how you can support the work we're doing to help evacuated Peace Corps Volunteers.
---