Nobody wanted it to happen this way. 
Evacuation stories and the unfinished business of Peace Corps Volunteers around the world.
Photo: Family portrait with Andrew Avitt, right, and his host family, Mr. and Mrs. Zhen and host brother Yanyu. "We received a lot of instruction during training about language, culture, and teaching. Perhaps the most invaluable part of that experience was getting to know my host family," Avitt writes.
China | Maura Joul
Home: St. Cloud, Minnesota
My cohort came in summer 2019. We had one semester teaching, three to go. All China Volunteers served in the education sector: teaching English at universities, colleges, technical schools, teachers colleges. I was at Tianshui Normal University in a city of 3.8 million with, it seemed, fewer than 10 foreigners. I taught first-year students, most female; some wanted to be teachers or translators, some to work for corporations or teach abroad. Our program manager told me and my site mate, Callie Dick, "They look to you not only as a teacher, but also strong female role models."
Peace Corps had been on my radar since high school. I went with my local Rotary club to the Dominican Republic, where I met a returned Volunteer who was working on a water project. What struck me was her relationship with the community; people treated her like family. I studied abroad my senior year of college in Hong Kong — and decided China was where I wanted to focus my work and career.
A lot of my students had never seen or interacted with a foreigner. For them, the experience is transformational.
We had in-service training in January; come spring I was looking forward to teaching an elective course on current events, Callie a course on film. All the Volunteers were together on our last day of training when we got news of the program closing in China. That was jarring. We went back to our site, wondering: What's going to happen? It was a holiday; students were gone, colleagues were at home. The second the news of the virus broke, nobody wanted to leave their house. A young couple owned a restaurant near our apartment; they had invited us to come to their relatives' home for the spring festival. A few days later, things started to escalate. They rescinded the invitation. As the virus outbreak became more serious, I started preparing for the worst. We got our evacuation order and had about 48 hours until our flight out of China to Thailand. Within two days we learned we would be COSing.
Coming home, I was thinking: Now what? In true Peace Corps fashion, I did what I could with what was within my control. What was outside my control, I let it be.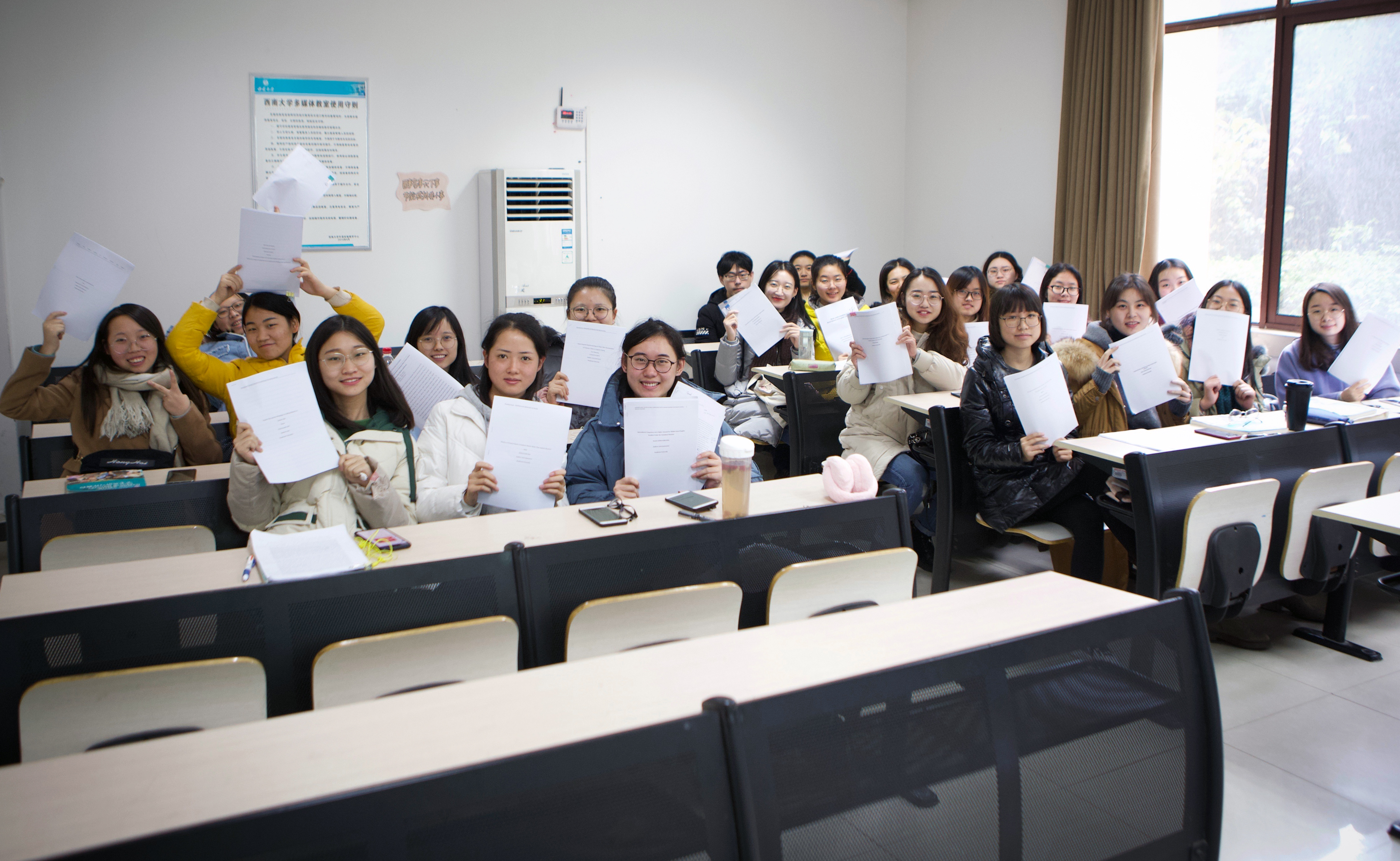 Photographer Andrew Avitt writes: "The first group of students I taught at Southwest University in Beibei, Chongqing, China. The picture is of them holding up their 3,500 word academic English paper on the last day of class."
The political noise back here about, "Why is Peace Corps in China?" The value — it's immeasurable. A lot of my students had never seen or interacted with a foreigner. For them, the experience is transformational — to hear about different values and beliefs. For Americans, we have the opportunity to understand China — a rising global superpower — through its people. Building relationships at the grassroots level is essential; as they grow and multiply, they have the potential to influence international relations. There's a great need for communication and understanding in every part of the world.
In April I was getting messages from my students: "The virus is very serious in the U.S. How are you doing? Stay inside, wear a mask." And, "Don't worry, the Chinese rescue team is coming to help. We're going to get you through this." It is gratifying that they still try to uphold up these relationships just as much as we do.

Photographer Andrew Avitt writes: "During our summer project in July 2019, when Volunteers serving in Chongqing Province taught grade school teachers in a more rural part of the province, I had a moment to wander the streets of Wuxi City in Eastern Chongqing. I saw a grandfather and his grandchildren out for an afternoon ride. Although the grandpa seemed to be thinking of past times, his grandchildren were looking straight ahead."

China | Reed Piercey
Home: Mountain View, California
I was in the International Relations Department of Sichuan International Studies University in Chongqing, a city of 30 million in central China. The university is well-regarded; most students had English good enough to discuss their lives and talk about ideas. Their curiosity was insatiable. Classes I taught were content-based, using speech and debate. The diversity of viewpoints was striking, especially because China is often seen as a monolith in the U.S.
My site mate and I ran a debate club, starting with topics we thought more relatable: strategies for managing tourist crowds during the national holiday. Then bigger topics: artificial intelligence, nuclear proliferation. In speech class, for the final assignment we included a few controversial topics — like should there be more LGBTQ representation in the media. One student who was a class monitor, a student leader, gave a speech on LGBTQ representation. I expected a more of a conservative take. He got up and gave a very passionate speech about a close friend of his who was gay and had recently taken his own life. So he argued for the value of same-sex representation in the media. That blew me away.
My interest in Peace Corps was specific to China — though I'd had an interest in it since high school, since my uncle served in Sierra Leone in the '70s. My junior year at Boston College, I studied in Beijing and interned at the U.S. Embassy. I wanted to come back and immerse myself; my goal is to work in foreign policy.
The value was the window that opened between people of both countries. We were never told what to teach.
One takeaway: To assume that the Chinese government and people are the same is a fallacy. Granted, a lot of opinions can't be expressed openly. But get to know people and you see there's as much depth and complexity to their population as ours. After the program closed, some of us wrote a memo for Peace Corps and Congress on why that's a mistake. The value was the window that opened between people of both countries. We were never told what to teach. We had freedom to interact with students. A senior staff member of Peace Corps had conversations with a Chinese government representative who referred to our work as "planting seeds." She was struck by that statement and all the implications.
The part that hit me emotionally was the fact that our Chinese staff — some who had devoted ten-plus years to the program — were now told they weren't needed. In terms of intercultural competency, they would blow anyone out of the water. I have kept in touch with my program manager. I spent Chinese New Year at her family's house with my dad — he visited in January, just before we evacuated. He arrived right after the bombshell that the program was going to graduate. Two days before he was scheduled to fly out, we got the evacuation email. We ended up leaving the same day. That was surreal.

China Volunteers—before the program was closed. Photo by Andrew Avitt

China | Andrew Avitt
New Home: Washington, D.C. Area
Peace Corps was something I first heard about in high school. I thought, you can join at any age — but you need some education or experience. So I put that on the back burner. I joined the Marine Corps right out of high school. That reaffirmed my desire to join Peace Corps. Both were good experiences; I learned more about myself, others, and the world than I could have imagined. I learned that having the right mindset in even the toughest situations is essential. In the military, it's: The mission needs to get done, no matter what. And in the Marines, you are with other people. Peace Corps is a very independent assignment; mission-wise, day in and day out, we do the work but never really arrive at the end.
In Peace Corps I learned to laugh at myself in some situations. I had always taken myself very seriously. Being in a foreign country, there's an opportunity for a lot of misunderstandings. My Mandarin is terrible. But I would always try to speak the language to my students and people I met. They would laugh, and I would laugh — really a bonding. People realized, Surely my English is better than his Mandarin! I would get so many people to talk to me.
All Peace Corps Volunteers in China receieved pre-service training about language, culture, and teaching. But perhaps the most invaluable part of that experience was living with and getting to know my host family, Mr. and Mrs. Zhen and my host brother, Yanyu. I feel like it was that experience that really opened a window onto the culture and informed my day-to-day life there.
Every day after our training sessions I would come home to eat dinner with my host family. Mom always cooked, and every day it was a different meal. I once asked Yanyu how many dishes his mother knew how to make. He guessed around 700. After dinner each night we would go to a nearby park and walk around a 10-kilometer lake. I was well fed and in shape that summer.I missed dad. I also benefited from the early guidance of my host father, a middle school teacher of Chinese. He would teach me new Chinese words as we walked around the lake, pointing at things and explaining how to sound out the words.
We all think we have time. But there's not always a tomorrow.
I served in Beibei in Chongqing province, at Southwest University, teaching classes on oral English, academic writing. I also partnered with the International Media Center, to help tell their story to an international audience. My cohort was in the final stretch of completing our service. A year and a half is a short time. And then it is a very long time.
When we got the news that we were going home, it was surprising how quick it came; it was the holidays and I was traveling in the Philippines. I left on a trip thinking, I'll be back, see all my friends and colleagues in a couple weeks. My students still message me; colleagues, other Volunteers — you just don't get to say goodbye. As a photographer, I was going to spend that last semester documenting everything and everyone about my sites. We all think we have time. But there's not always a tomorrow.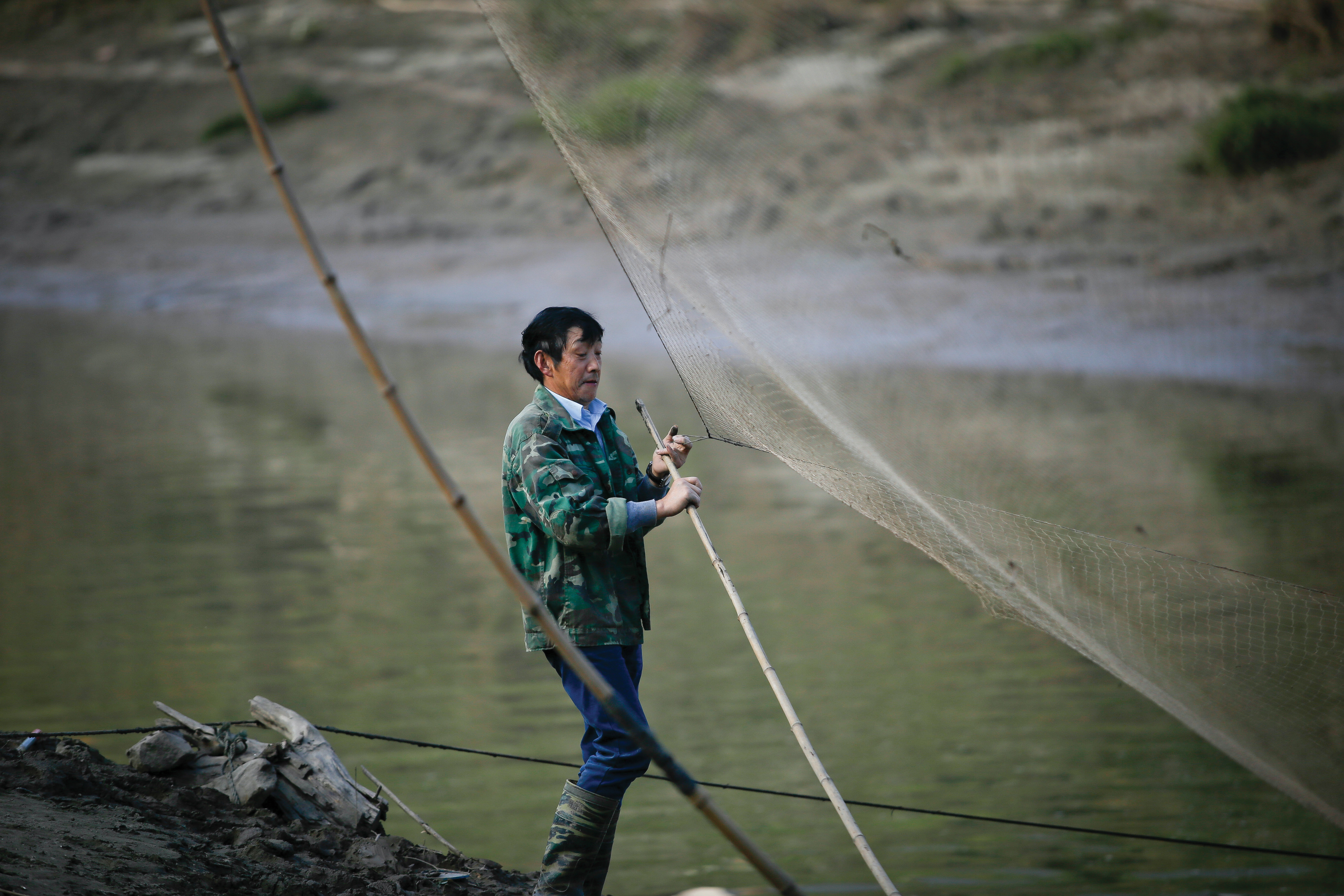 China: Fisherman on the Jialing River, which runs through the city of Beibei. Photo by Andrew Avitt
---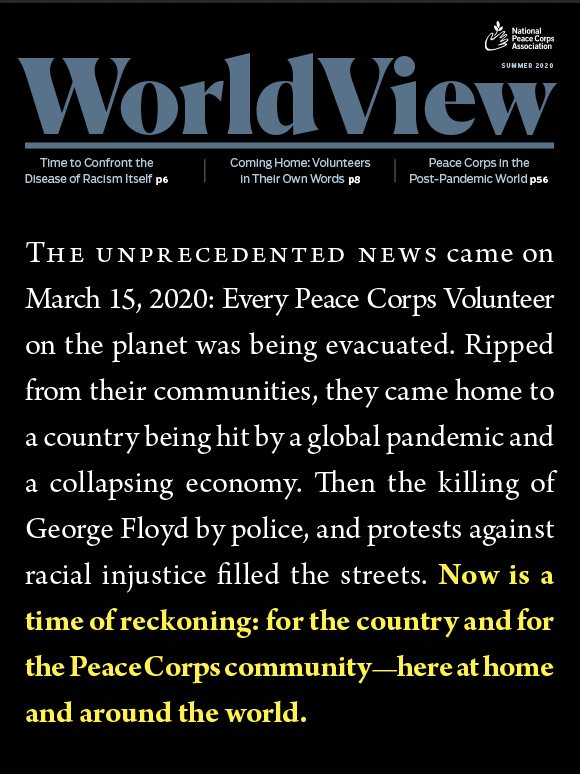 This story was first published in WorldView magazine's Summer 2020 issue. Read the entire magazine for free now in the WorldView app. Here's how:
STEP 1 - Create an account: Click here and create a login name and password. Use the code DIGITAL2020 to get it free.
STEP 2 - Get the app: For viewing the magazine on a phone or tablet, go to the App Store/Google Play and search for "WorldView magazine" and download the app. Or view the magazine on a laptop/desktop here.
---