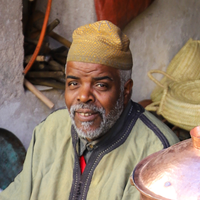 Morocco | Joshua Warzecha
Home: Clayton, California

Joshua Warzecha was an Arabic studies and linguistics major at Dartmouth College before joining Peace Corps in September 2018. He was on vacation with his family in the northern part of Morocco when he got the evacuation message and had to race back to his post in Tata, a province in the southwestern part of the country. He worked in the youth development sector, spending much of his time teaching English to teens and young adults.
Back at his parents' home in the San Francisco Bay Area, in the weeks under self-quarantine he was texting with his former students. They were sad and angry, telling him Tata is too hot for the coronavirus to survive. "A lot of 'We miss you,' a lot of 'Why did you have to leave?'" he says. "We agreed the anger is more frustration."
—Lisa Kocian for Dartmouth Alumni Magazine.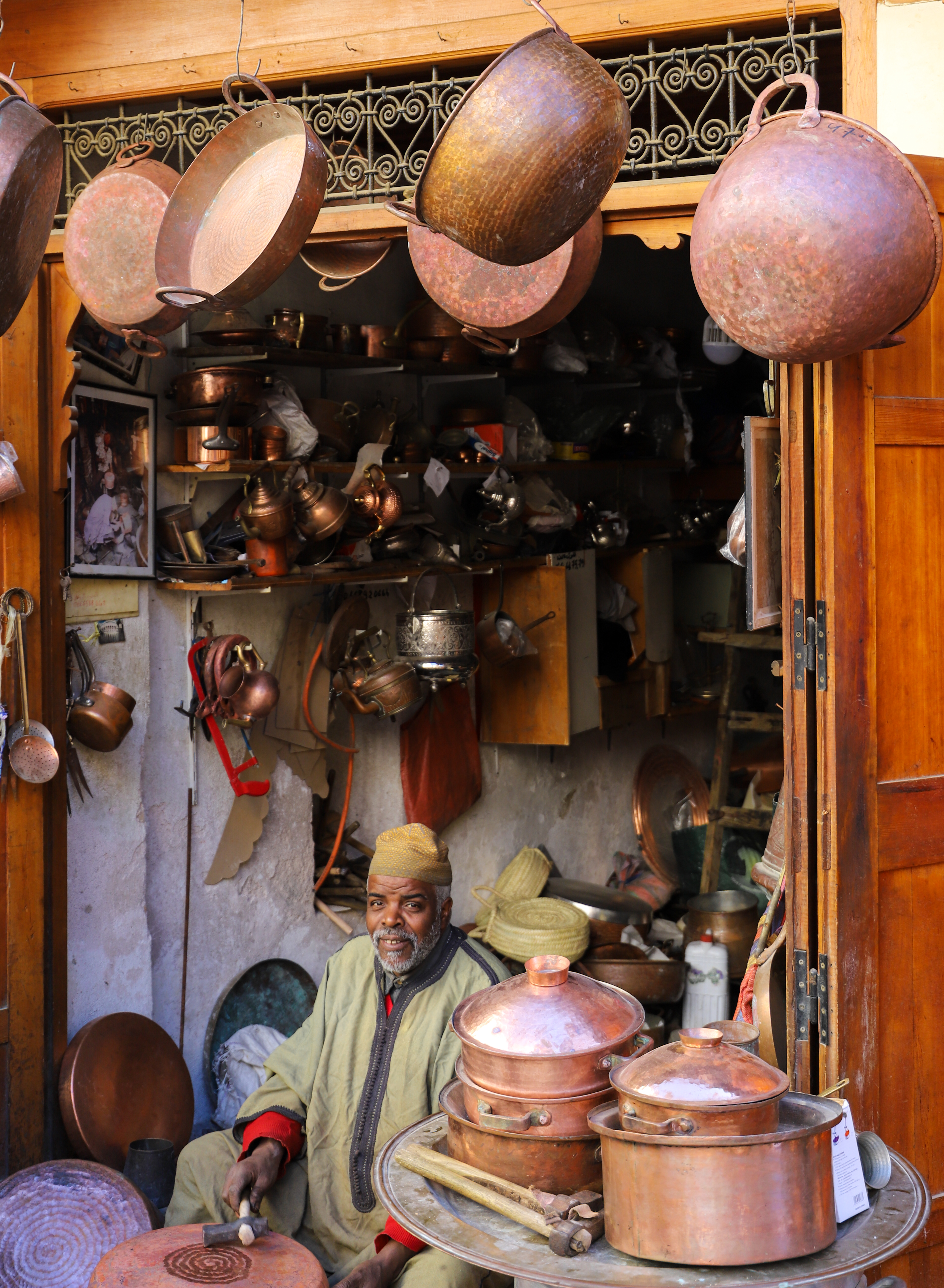 Master craftsman Hamid began learning his trade 50 years ago, at age 8. Photographer and Returned Peace Corps Volunteer Dylan Thompson met him at Seffarine Square in Fez.
Read more from Morocco here:
Morocco Country Director Sue Dwyer in "This is Not a Drill."
Volunteer Giovana Giraldo and Counterpart Omar Lyamyani in "Shoulder to Shoulder."
---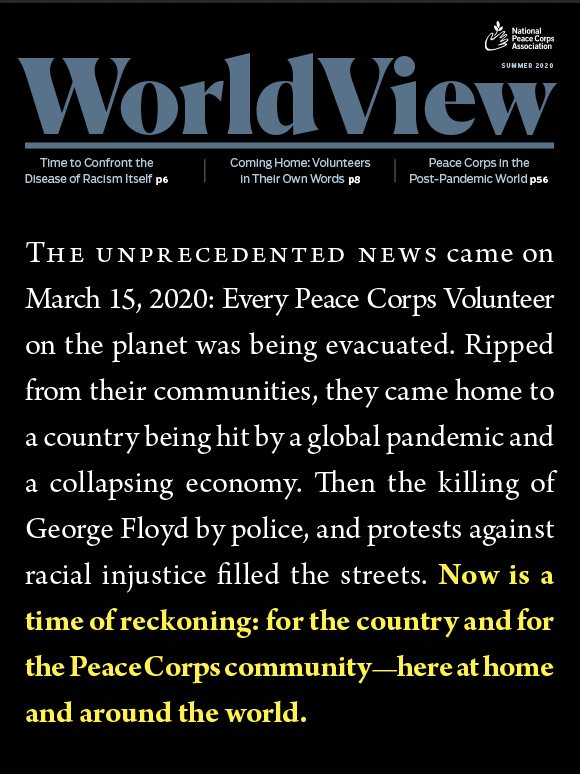 This story was first published as part of "Mission, Interrupted" in Dartmouth Alumni Magazine. It also appears in WorldView magazine's Summer 2020 print edition.

Read the entire magazine for free now in the WorldView app. Here's how:
STEP 1 - Create an account: Click here and create a login name and password. Use the code DIGITAL2020 to get it free.
STEP 2 - Get the app: For viewing the magazine on a phone or tablet, go to the App Store/Google Play and search for "WorldView magazine" and download the app. Or view the magazine on a laptop/desktop here.
Thanks for reading. And here's how you can support the work we're doing to help evacuated Peace Corps Volunteers.
---