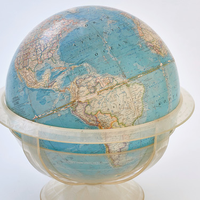 In 1961, nine countries welcomed the first Peace Corps Volunteers.
THE GLOBE IN 1961, the year nine countries welcomed the first Peace Corps Volunteers — and the year after 17 nations in Africa gained independence. For the first Peace Corps programs, demand is strongest for teachers and agricultural workers. Volunteers are urged to embark on their journey in the spirit of learning rather than teaching. To lay the groundwork, Sargent Shriver, the first Director of the Peace Corps, undertakes a round-the-world trip to eight nations from April to May.
Photos by Brett Simison. Words by Jake Arce and Steven Boyd Saum
---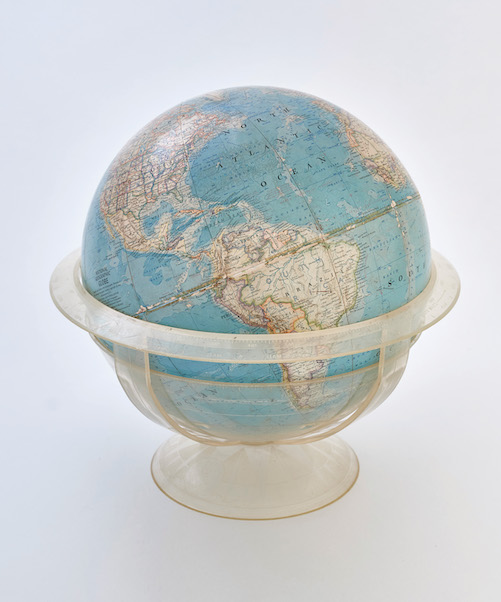 St. Lucia, an island in the Eastern Caribbean, is the third program to host Volunteers: 16 train at Iowa State University and arrive in September. The island will gain independence from the British Commonwealth in 1979.
Volunteers arrive in Colombia on September 8: All are men, ages 19 to 31. The endeavor involves a partnership with CARE. Some work in community development with the Federation of Coffee Growers, some in the Cauca River Valley in the southwest.
In Chile, 42 Volunteers train to provide assistance in community development and education as part of the Chilean Institute of Rural Education, a nonsectarian private organization. They're in service by October, working with Chilean educators in developing programs in hygiene, recreation, and farming.
Shriver tours Latin America in October. Four countries sign agreements to host Volunteers in 1962. In Brazil Volunteers will work in rural education, sanitation, and health, and in poor urban areas in the northeast. In Peru they will work in indigenous highlands and impoverished urban areas. In Venezuela, work will include teaching at a university and as county agricultural agents. Bolivia asks for engineers, nurses, dental hygienists, and food educators.
---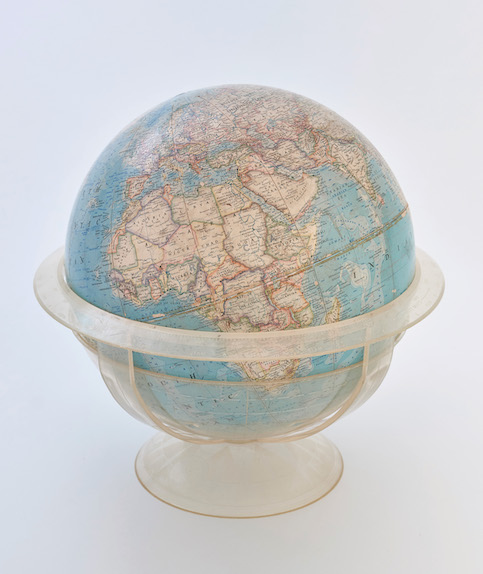 Ghana's President Kwame Nkrumah speaks at the U.N. and meets JFK in March. Shriver visits him in April — not long after the Ghanaian Times denounces the nascent Peace Corps as an "agency of neo-colonialism." But after hearing Shriver, Nkrumah says, "The Peace Corps sounds good. We are ready to try it and will invite a small number of volunteers ... Can you get them here by August?" They arrive August 30, the first Volunteers in service.
President of the Philippines Carlos B. Garcia has pursued a Filipino First policy, noting, "Politically we became independent since 1946, but economically we are still semi-colonial." The final stop on Shriver's spring round-the-world tour, the country welcomes 128 Volunteers in October to supplement teaching in rural areas, focusing on English and science.
Nigeria gained independence from Britain on October 1, 1960. Prime Minister Abubakar Tafawa Balewa asks Shriver to send teachers; the country has only 14,000 classroom slots for more than 2 million school-age children. First Volunteers arrive by end of September.
India, a country of half a billion people, is led by Prime Minister Jawaharlal Nehru — de facto leader of the nonaligned nations, those allied with neither the United States nor USSR. When Shriver visits in spring 1961, Nehru is skeptical but allows, "In matters of the spirit, I am sure young Americans would learn a good deal in this country and it could be an important experience for them." He agrees to host a small number of Volunteers in Punjab. A cohort of 26 arrives December 20. After India agrees to host Volunteers, so do Pakistan, Thailand, and Malaya.
Pakistan's President Mohammad Ayub Khan came to power in a coup in 1958 and was elected by a referendum in 1960. Addressing the U.S. Congress in July 1961, he calls for more financial assistance. The first group of Volunteers arrives in West Pakistan in the fall to serve are junior instructors at colleges, as well as teachers of farming methods and staff at hospitals.
First Volunteers arrive in Tanganyika on September 30: civil engineers, geologists, and surveyors, there to build roads and create geological maps. The country is a U.N. trusteeship that achieves full independence in December. Also note: in October, 26 Volunteers begin training for service in Sierra Leone in 1962.
---