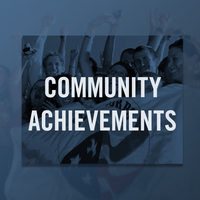 Carissa Patrone (Nicaragua, 2012-15) hosted at Grand Valley State University a Women's History Month panel of RPCVs addressing issues of gender identity in new surroundings. Carissa is the university's Peace Corps recruiter.
Patrick Gamman (Philippines) Appointed Superintendent of John Day Fossil Beds, National Park Service. Established in 1975, John Day Fossil Beds National Monument encompasses three units — Painted Hills, Sheep Rock and Clarno — near the John Day River in Eastern Oregon. Patrick has worked for the National Park Service for 18 years, most recently at Padre Island National Seashore in Texas, where he worked as chief of interpretation and education.
Danielle Pack McCarthy (St. Vincent and the Grenadines, 2015-17) Named Philipstown, NY's first Anti-Drug Coordinator for Philipstown Communities That Care, a volunteer organization that works to reduce substance abuse. Danielle served as a Nelsonville Village (NY) trustee from 2015 to 2017, is founder of Denniston International, a nonprofit that aids disadvantaged children through educational projects in the Caribbean.
Anna Martin (Kenya, 2010-2012) looks back at what motivated her service. Her love of Kenyan Sign Language and its deaf community fostered her continued three-year residency in Kenyan after 2012. Anna is now NC State University's Peace Corps recruiter.
Jacob Moore (Cameroon, 2012-15) Embarks on cross-country bicycle fundraising trip for ScholarShop Africa. Jacob directs ScholarShop Africa, which teaches entrepreneurial skills to children in Cameroon. Students earn money for school supplies by doing community service projects.
Joyce White (Burkina Faso, 1981-83) Reflects on "bridging the divide" between U.S. and other countries. Employed in the publishing industry following Peace Corps service, Joyce credits her teaching and survival skills, honed during service, with her strong self-confidence.
Benjamin Taylor (Federated States of Micronesia, 2012-14) uses television to teach English in Kazakhstan. Benjamin spent a year at the Eurasian National University in Kazakhstan's capital city of Astana as a Peace Corps Fellow, and then moved to Karaganda State Technical University in 2017. He works in close cooperation with the U.S. embassy and his host institution to improve the locals' grasp of English.
A recent panel of Returned Peace Corps Volunteers at the University of Maryland Baltimore County focused on the role a person's cultural identity plays in their service. The panel included: Justin Maridable-Tabor (Philippines, 2008-11), Alissa Harvey (Republic of Georgia, 2010-12), Anthony Scavone (Mali and Senegal, 2011-14), Christopher Mullen (Guatemala, 2006-08), Malcolm Clyburn (Mozambique, 2014-16) and Heather Douglas (Mozambique, 2004-07).
Shaniece Criss (Guyana, 2008-2010) was a candidate in the March 20 special election for Travelers Rest City Council (South Carolina). She is a faculty member, researcher and evaluator at Furman University. While serving in the Peace Corps, Shaniece produced and hosted a television show in Guyana, South America, for the country's Ministry of Health. She's held positions at ICF International, Centers for Disease Control and Cable News Network.
Jeffrey Peter Mitchell (Botswana) was the guest speaker at Texas A&M AgriLife Research and Extension Center-Uvalde in mid-March. He is involved with many pioneering farmers throughout the Central Valley on a variety of conservation agriculture systems. He is also working with several San Joaquin Valley farmers to develop conservation farming systems that encompass other aspects and technologies as well. He also teaches courses on agronomic and vegetable crop systems at the UC-Davis.
Markey Culver (Rwanda, 2010-2012) started the Women's Bakery as a volunteer for the Peace Corps when she was teaching salad making; the salad lessons were replaced by more popular and profitable bread making. That gave rise to the Women's Bakery, a social enterprise that educates women and builds bakeries in East Africa. Since it started, the Women's Bakery team has trained more than 80 women and opened six stores.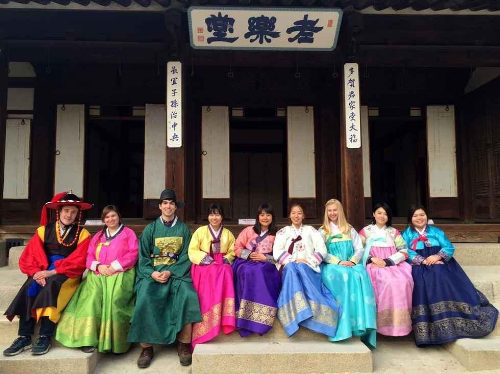 "Learning how to navigate gender roles abroad" courtesy – gvsu.edu
---
FROM THE COMMUNITY NEWS EDITOR: WE INVITE YOU TO SEND YOUR RECENT NEWS AND ANNOUNCEMENTS TO PETER DEEKLE (pdeekle@peacecorpsconnect.org) for future postings in our monthly e-newsletter column.
---