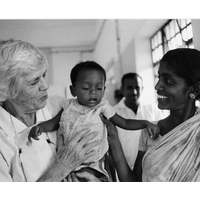 Alongside the 2016 Peace Corps Connect conference in Washington, D.C., American University Archives and Special Collections is debuting two exhibits highlighting the Peace Corps Community Archive — one on campus and the other online.
The Peace Corps through the Lens of its Volunteers will be on display through the end of the semester on the third floor of the Bender Library. The Peace Corps and Its Volunteers, the online companion exhibit, is permanent.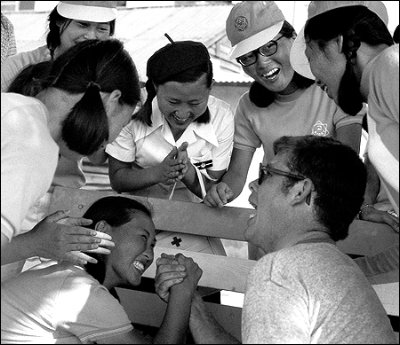 Topics include:
Representatives from the Archive will be present at the 2016 Peace Corps Connect conference. Attendees can inquire about the digital collection associated with the exhibit, which includes some items that are not featured.
The Peace Corps Community Archive is curated by the American University Library and supported by the National Peace Corps Association. It collects, preserves, and makes available materials that were created and acquired by Volunteers. The archive is also used to support scholarly research and provide educational programs that document the experiences and impact of individuals who served in the Peace Corps.
For more information, please visit the Peace Corps Community Archive website.
To use the collections or make a donation, please contact the American University Archives at archives@american.edu.
---