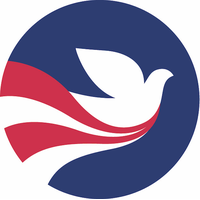 Updated March 4: The Biden Administration continues to fill out political appointments for staff at the agency.
By NPCA Staff
On January 20, Carol Spahn was named Acting Director of the Peace Corps by President Biden. Spahn had been serving as the Peace Corps chief of operations for Africa. She succeeds Jody Olsen, who stepped down as director on January 20.
Spahn has over 25 years of experience in international development, business, health, and women's empowerment. She served as a Peace Corps Volunteer in Romania (1994–96) and country director in Malawi (2014–19). Her work with the nonprofit sector includes experience with Women for Women International — which supports female survivors of war — and Accordia Global Health Foundation — which helps fight infectious disease in Africa.
"It is an honor to serve the Peace Corps and our country," Spahn said in a release from the agency. "From my time as a volunteer in Romania to my years as a country director in Malawi, I have loved my work for the Peace Corps, the American people, and the people of the countries where I have served. I am grateful the Biden-Harris transition team has accorded me the privilege of serving in this new role."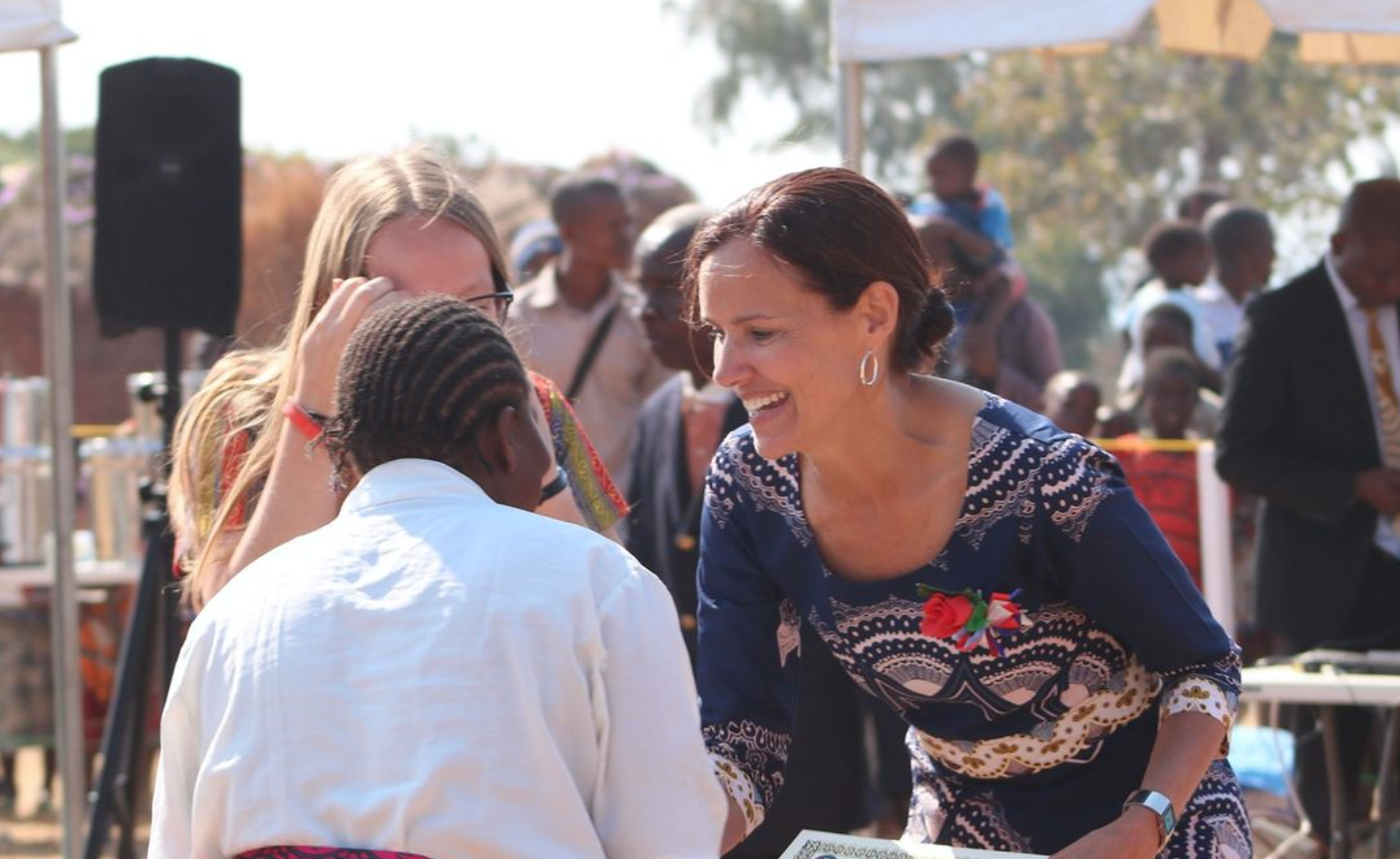 A welcome: Acting Director of the Peace Corps Carol Spahn, right. Photo courtesy Peace Corps
Spahn holds a master's in international development from George Washington University's Elliot School of International Affairs, and she earned her bachelor's in accounting and philosophy from the Catholic University of America.
With the scale of tasks before the new administration, it will likely be some months before a new director is appointed and confirmed by the U.S. Senate.
Someone committed to transformational change
Peace Corps' first general counsel, Bill Josephson, is co-author with Warren Wiggins of the 1961 report that laid out the scope of what founding the Peace Corps entailed. They called the report A Towering Task.
In March 2020, as the COVID-19 pandemic spread around the world, all 7,300 Peace Corps Volunteers were evacuated from the countries where they were serving. Currently Volunteers are not projected to return to the field until the second half of 2021. Assessing the challenges of the months ahead, Josephson surmises that relaunching Peace Corps will be an even greater towering task, with the agency requiring extraordinary leadership to return it successfully to the field.
In late 2020, a special advisory council to National Peace Corps Association issued a community-driven report, "Peace Corps Connect to the Future," on how to reimagine, reshape, and retool Peace Corps for a changed world. One of the key points made at the conclusion of the report is this: "The next Peace Corps director should be appointed quickly. They should be an individual of national stature, preferably a Returned Peace Corps Volunteer, who is committed to transformational change at the agency by advancing the recommendations included in this report. They must have the gravitas to advance the Peace Corps' interests with both Congress and the White House while also making the case to the American people about the value of a renewed Peace Corps for the United States."
Additional appointments to date: Updated February 17
As of January 28, there were several public announcements, via the press and social media, of new staff at the Peace Corps agency.
Dave Noble has been named chief of staff for Peace Corps. He had been serving as executive director of the ACLU of Michigan. Under the Obama administration, he served as a deputy assistant to the president and deputy director of the Presidential Personnel Office, and prior to that as deputy chief of staff and White House liaison for NASA.
Scott Beale has been appointed Associate Director of Global Operations for Peace Corps. In 2006 Beale founded Atlas Corps, a volunteer program to connect and empower global leaders through service in the United States. Over the past 15 years, Atlas Corps has brought more than 1,000 individuals from 103 countries to the United States on 12- to 18-month fellowships, earning the organization recognition by some as a "reverse Peace Corps." Beale has been twice named one of the top nonprofit CEOs in the United States by the Nonprofit Times. President Obama recognized him at the Clinton Global Initiative as part of his administration's Stand With Civil Society Initiative. And Beale wrote this piece about Atlas Corps for the Summer 2013 edition of WorldView magazine, published by National Peace Corps Association.
Sarah Dietch has been appointed to serve as director of Peace Corps Response, a program that sends U.S. Volunteers with more experience on short-term, high-impact assignments around the world. All Peace Corps Response Volunteers were also evacuated in March 2020 and have yet to return to the field. This year the programs marks its 25th anniversary. Dietch served as a Peace Corps Volunteer in the Republic of Georgia 2017–19, and her professional experience includes work with several government agencies: as a senior advisor for USDA, an assistant administrator for legislative affairs at Transportation Security Administration, and chief of staff for the office of legislative affairs at the Department of Homeland Security.
New announcements as of February 17:
Mary Bruce has been named Associate Director for Volunteer Recruitment and Selection. As she notes in her LinkedIn profile, that work includes "rebuilding the pipeline of 7,000 Volunteers in 60+ countries annually, as Peace Corps relaunches its work after evacuating all Volunteers in 2020 due to COVID." For more than seven years she directed AmeriCorps Alums, a national organization focused on social impact to leverage the experience of those who had served in AmeriCorps. She served as a Peace Corps Volunteer in Morocco 2004–06 and, prior to that, served as a teacher's aide and tutor with AmeriCorps in Washington, D.C.
Jacklyn Dao Dinneen has been named deputy chief of staff for Peace Corps. Under the Obama administration, she directed gifts and grants management for the Peace Corps and served as White House liaison; she also served within the White House as assistant policy director, and with the Department of Homeland Security. Previous roles include work with Sen. Lincoln Chaffee and Teach for America. For the past four years she served in senior roles with The Partnership, Inc., an organization that was established to focus on the advancement of African Americans in corporate Boston and over the past three decades has grown into an organization that supports multicultural professionals at all levels in an increasingly diverse and global workforce.
News from March 1:
Faith Oltman has been named Director of Communications for Peace Corps. She comes to the agency with experience helming communications for the Columbus City Attorney and with the Ohio State Senate and House of Representatives.
News from May 21:
Victor Sloan has been named Associate Director, Health Services, as reported in Politico. He had been serving as CEO of Sheng Consulting, and he holds a faculty appointment at the Robert Wood Johnson School of Medicine at Rutgers University. He served as a Volunteer in Cameroon 1981–83 and notes, "After more than 20+ years in the pharmaceutical industry, I am humbled and honored to have been appointed to serve as Associate Director, Health Services at the Peace Corps. Forty years after I served as a Volunteer in Cameroon, I am thrilled to be returning to the agency to work to ensure the health of Trainees and Volunteers."
---
Story last updated June 1 at 10:00 a.m.
---