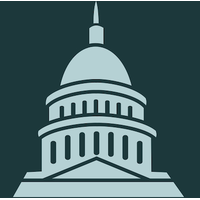 Full funding of $410.5 million for fiscal year 2021. And Peace Corps must put together a plan to provide access to menstrual hygiene products wherever Volunteers are serving.
By Jonathan Pearson
Peace Corps received good news on the budget front in December: Congress approved level funding for the agency at $410.5 million. The House had supported full funding all along, but the Senate Appropriations Committee had called for cutting $51 million.
"We are extremely grateful to our Capitol Hill Peace Corps champions for their efforts to make sure Peace Corps remains strong with level funding to help it begin the process of redeploying thousands of Volunteers in the field," said National Peace Corps Association President Glenn Blumhorst. Also thanked: "Thousands of members of the Peace Corps community who wrote a letter, made a phone call, reached out to neighbors and friends, or took action through the media. The fight to sustain funding for Peace Corps is your victory."


More from Congress
The 4,500-page National Defense Authorization Act (NDAA) includes reporting requirements regarding Peace Corps redeployment and Volunteers who were evacuated in 2020. Rep. Dean Phillips (D-MN) introduced that component. Three months after bill passage, Peace Corps must update Congress on offers of redeployment assignments to all evacuated Volunteers who wish to continue service; progress on obtaining approval from countries of service to allow return of Volunteers; health and safety measures, including COVID-19 contingency plans; and need for additional funds or new statutory authorities to safely enroll 7,300 Volunteers within one year of resuming operations. Congress passed the NDAA in December. President Trump vetoed it on issues not related to Peace Corps. On January 1, Congress overrode the veto, making the bill into law.
After meeting with female Peace Corps Volunteers, Rep. Grace Meng (D-NY) introduced House legislation in March 2020 to require Peace Corps to develop a policy to ensure Volunteers have adequate access to menstrual hygiene products wherever they are serving. During NPCA's Days of Action, returned Volunteers spoke with members of Congress about the value of this legislation. It didn't pass, but what it was aiming for will guide Peace Corps' work going forward: The Fiscal Year 2021 State/Foreign Operations Appropriations package includes language instructing Peace Corps to provide a strategy within 90 days to ensure access for Volunteers to feminine hygiene products.
Read more updates on Congress here.
---