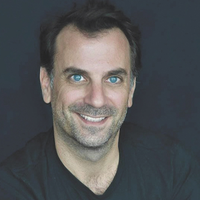 A remembrance of Brad Broder (1976–2022)
By NPCA Staff
In 1999 Bradley Broder joined the Peace Corps, working in a village at the foot of Mount Kilimanjaro for two years. He forged friendships, learned Kiswahili, and witnessed families forced to take extraordinary steps to survive. It was this experience and his connection to the people of Kenya that inspired him to work with a colleague in public health, Dominic Muasya, to create the Kenya Education Fund. Its mission: work to eliminate poverty by sponsoring increased educational opportunities, primarily in high school, for those unable to afford the required school fees.
Since 2006 the Kenya Education Fund has provided educational access for more than 3,600 young Kenyans. That impact is far more significant considering the thousands of lives that each KEF scholar touches.
Broder passed away on April 8, 2022. He leaves behind his wife, Lindsey Elenson, sons Dean and Dezi, as well as parents and extended family. Contributions in his memory can be made to carry on his work: kenyaeducationfund.org.
---
This remembrance appears in the Winter 2023 edition of WorldView magazine.
---