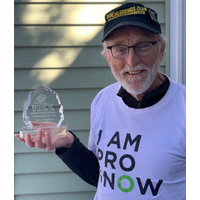 One Volunteer skis his 40th marathon. And a team raises $35,000 to draw attention to and provide support for organizations tackling critical issues in society.
Release
Earth Month is here, and in the northern hemisphere winter has mostly departed. And if Birkie 40 volunteers have their way, winters will remain cold and snowy for years to come — at least where they're supposed to.
The leader of the Birkie 40 crew is Paul Thompson, a Peace Corps Volunteer who served in Malaysian Borneo 1971–73. In 2021, Thompson skied his 40th Birkebeiner Ski Marathon. And this year it was a "Virtual Birkie" on the Gunflint Trail in northwestern Minnesota, with his wife and three other skiers.
The team included 12 intrepid skiers altogether. And, thanks to support from the Peace Corps community and volunteers from the nonpartisan, grassroots Citizens' Climate Lobby, volunteers on the Birkie 40 campaign raised over $35,000. Funds go to support Returned Peace Corps Volunteers for Environmental Action (RPCV4EA), Citizens' Climate Education (the educational arm of CCL), Braver Angels, and Cool Planet.
After a full day of skiing his 44 km, Thompson said: "I love being able to ski all day, and working with our Birkie 40 team and these four great groups gives me energy to continue our climate work."
Details on the event can be found here.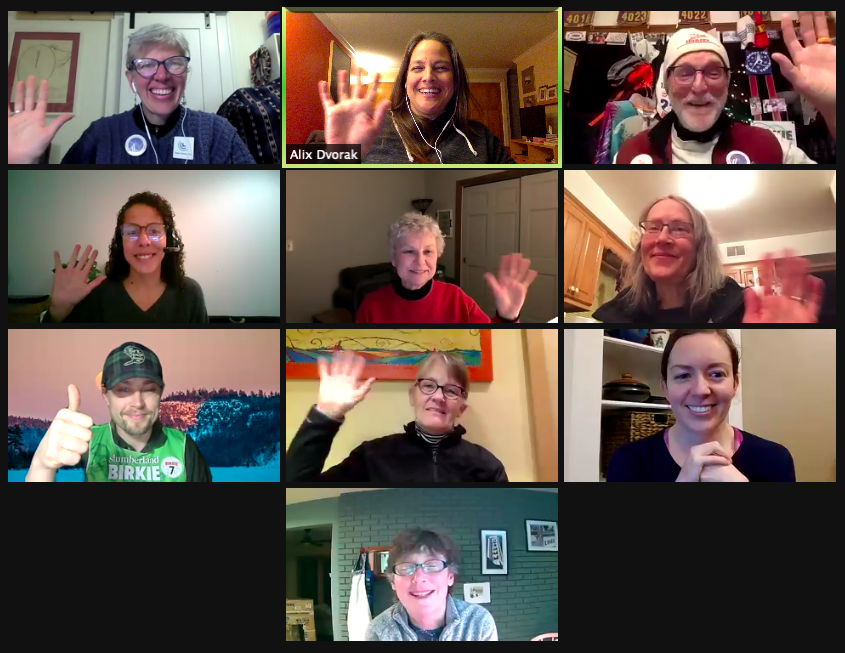 Birkie 40 Team at the 40 year Zoom celebration. Photo courtesy Paul Thompson
Contributions ranged from $5 to $2,500. All contributors of $40 or more qualified to receive the Green House Game. This cooperative card and token game gets players to tackle the tough decisions we need to make to solve our climate dilemma. It's great for family game night, the Birkie 40 team notes — so if you donated and did not request your game contact Birkie 40 to choose your game option. Or you can order it online at the Green House Game website.
The Birkie 40 team also sends thanks to National Peace Corps Association for supporting the effort and promoting climate action with affiliate group RPCV4EA. Raising these funds is great, they note, but the real measure of success is to grow group numbers and support for environmental projects with affiliate groups around the country.
To that, Paul Thompson adds, "You don't need snow to work for climate solutions, but it sure helps for appreciating winter."
At least in Minnesota.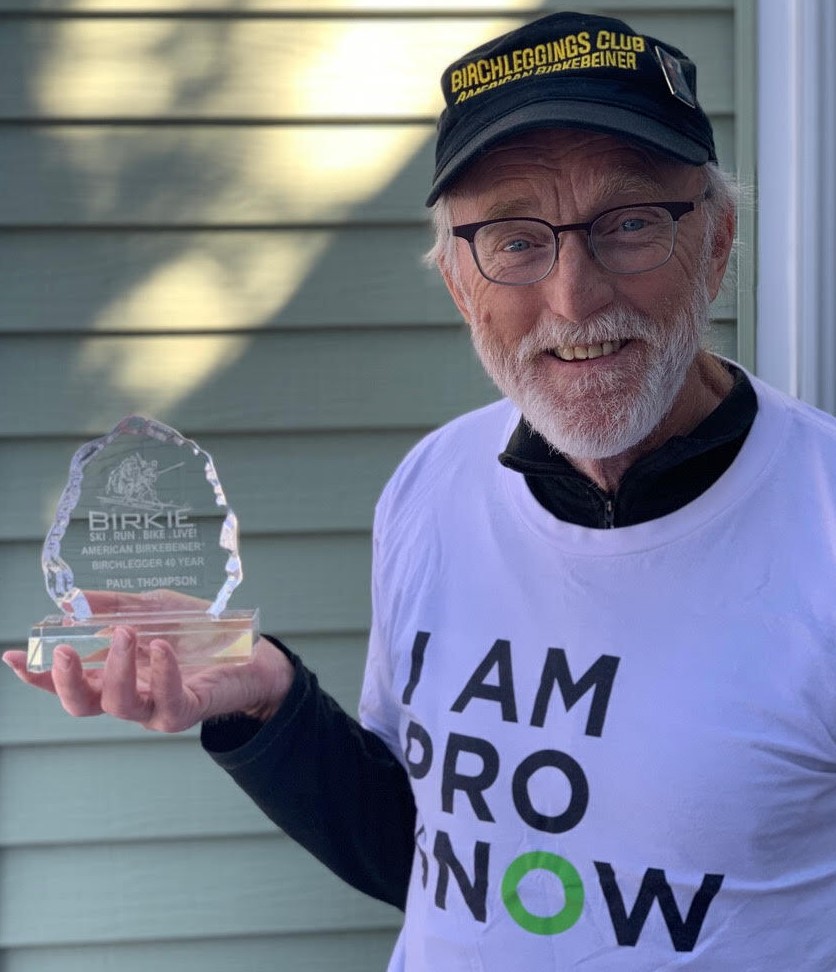 Paul Thompson with 40th Birkie Ski Marathon trophy. Photo courtesy Paul Thompson
---