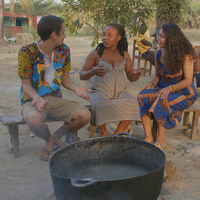 Starting on September 2, the Peace Corps documentary, A Towering Task: The Story of the Peace Corps will be available on PBS stations across the country. But there are still some regions that will need to request that their local stations air the documentary.
A Towering Task: The Story of the Peace Corps is coming to PBS stations nationwide, starting September 2. You can help make sure this documentary airs in your region. With local PBS stations scheduling programming 2-3 months from air date, the time is now to reach out to your local station.
The PBS World channel will host a nationwide broadcast premiere on Friday, September 29 at 8 p.m. Eastern with repeats on Saturday, September 30 at 3 a.m., 9 a.m., and 3 p.m. Eastern. Your local station program managers will be deciding whether to schedule the film and how often over the next three years. View a list of confirmed stations and air times so far.
That's where you come in. Call your station today, and ask that A Towering Task, which is distributed by NETA, be included in the line-up. Then, help get the word out about the documentary. This is a great opportunity to educate a broad audience about the history of Peace Corps, its many successes, and the challenges the agency has faced since its founding in 1961. Find your local station here. Request a time slot. Plan to organize a viewing party. Enjoy the show!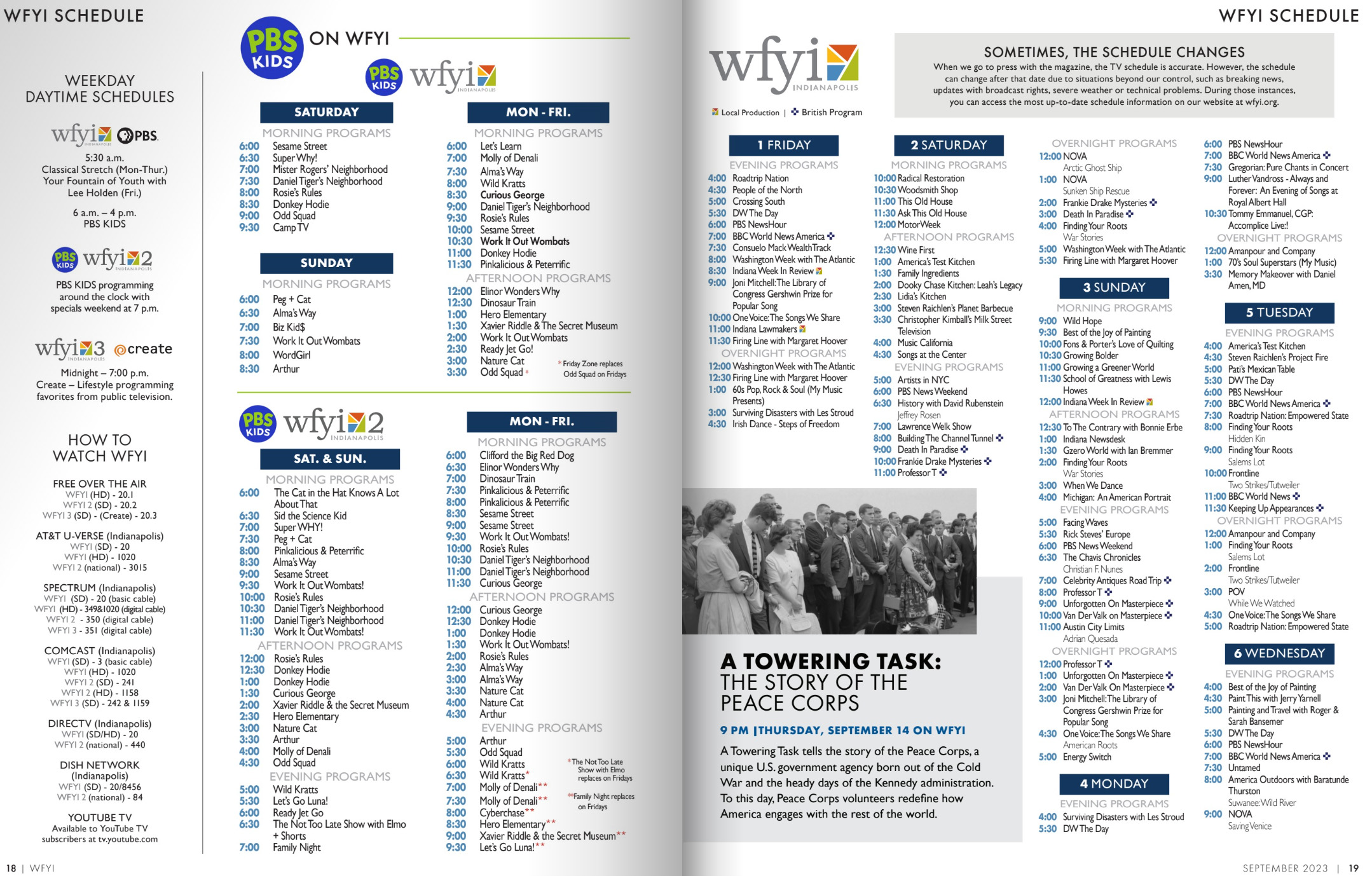 Read more about A Towering Task
A Towering Task Documentary Official Website

---
Guidelines for RPCV Communities to Partner With Your Local Public Television Station

By Will Glasscock

There are more than 150 public television license holders that operate more than 350 stations, reaching 97 percent of the American people. You have a role in ensuring that your local station carries A Towering Task: The Story of the Peace Corps and that the Peace Corps story resonates in your community.
The first — and most important — thing you can do is contact your local station and ask that they air A Towering Task: The Story of the Peace Corps.
Their website will have a "contact" link where you can submit your request that they air A Towering Task: The Story of the Peace Corps.

In addition to requesting that they broadcast A Towering Task: The Story of the Peace Corps, make sure that you include a compelling reason for why it is important that this story is broadcasted. Consider including an anecdote about your service or talk about how Peace Corps service impacted your life.

Ask your friends, family members, and other RPCVs in your community to reach out to the station, too. The more requests that your station receives, the more likely that they will respond.

If you aren't sure which station you should contact, visit pbs.org. In the top right corner of your screen, you'll find what station's coverage area PBS believes you reside in.

If you still don't know where to start, email Will Glasscock for additional assistance.
Local public television stations are always looking for opportunities to engage with community partners to bring the stories and discussion from the screen to in-person events. If you are part of a formal or informal group of RPCVs in your community, reach out to your station to suggest ways that you could partner to deepen the engagement around the film. Examples of events you could partner with your station on include (but aren't limited to):
A film screening followed by a panel discussion by RPCVs who have served in different eras of Peace Corps.

A "TED Talk" style event where local RPCVs share brief stories about their service and experience.

In conjunction with the station's public affairs or civic engagement programming, you could suggest interviews with local RPCVs. You could also assist the station in connecting with local diaspora communities to give that perspective as well, especially for communities that are currently in the headlines (Ukrainians, Ethiopians, Sudanese, and more).

Include small business owners from diaspora communities (for example, ethnic restaurants and food trucks, or visual and performance artists) to join RPCVs for a screening of the film.

A Peace Corps recruitment event staffed by local RPCVs and, possibly, your region's Peace Corps Recruiter.
Lastly, we will be collecting best practices for stations partnering with local RPCV communities. If you and your local station are working on an event or other unique partnership, please let us know by emailing Will Glasscock.
---