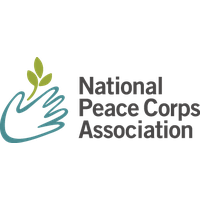 To the Peace Corps Community,
The victory of President-elect Donald Trump leaves much to be asked about the future of the Peace Corps and the causes returned Volunteers and the greater community have championed over many years.
What we know is that President-elect Trump—and millions of Americans—have already reassessed America and her role in the world, and the overwhelming conclusion is that change is needed. How that change will manifest itself is uncertain. Who will influence it is not.
Since the day four years ago when I came aboard as President and CEO of National Peace Corps Association, I have been inspired and motivated by the commitment to Peace Corps ideals by every member of our community. As individuals and affiliate groups, in communities across America and all over the world, each and every day the Peace Corps community rises to the challenge in pursuit of peace, progress and understanding. It's what unites us. It's what makes us family. It's what makes us represent the best of America.
Now, more than ever, our best is needed.
President-elect Trump has earned the opportunity to lead our nation. It is now up to us to help bridge the divide in our communities at home and abroad, fight for our common causes, and commit to action—not words—in order to further our ideals.
As a community, we need to ensure that President-elect Trump, his administration and the next Congress prioritize the Peace Corps. We need to guarantee that the causes we care most deeply about are core to the mandate for change. We need to demonstrate that our vision is firm - a more peaceful world through greater understanding and awareness.
In these times of uncertainty, one thing remains the same: NPCA's mission to champion lifelong commitment to Peace Corps ideals. Central to that mission is ensuring the future of the Peace Corps, an even bigger and better Peace Corps. In the coming days, weeks, months—and years—we'll be organizing for action, with opportunities to connect, engage, and advocate.
There is much to be done in bringing about change, and there is no community more capable of such a towering task.
The opportunity to impact the future is now. Let's seize that opportunity.
In service,
Glenn Blumhorst
President & CEO
RPCV Guatemala 1989-91
---