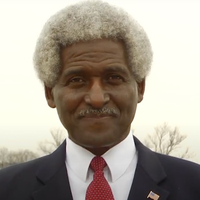 He began his career as a teacher with the Peace Corps |

1949–2021
He was a diplomat who devoted decades to advancing peace, prosperity, equality, and democracy in the Caribbean. Peace Corps service set him on that path. Equipped with a bachelor's from Emory University, he headed to Liberia as a Volunteer (1971–73) and taught general science, biology, math, and chemistry. He admired the commitment of U.S. Embassy staff he met.
He completed graduate degrees in African studies and education, then embarked on a career that took him to the Dominican Republic, Uruguay, Paraguay, and Ecuador before he was appointed ambassador to Honduras (2002–05) by President George W. Bush. He served as president and CEO of the Inter-American Foundation, focused on grassroots development in Latin America and the Caribbean, expanding support for underserved groups, including African descendants.
President Barack Obama tapped Palmer to serve as U.S. Ambassador to Barbados and the Eastern Caribbean (2012–16); Palmer concurrently served as ambassador to Antigua and Barbuda, Barbados, Dominica, Grenada, St. Kitts and Nevis, St. Lucia, and St. Vincent and the Grenadines. He understood the value of building relationships in person.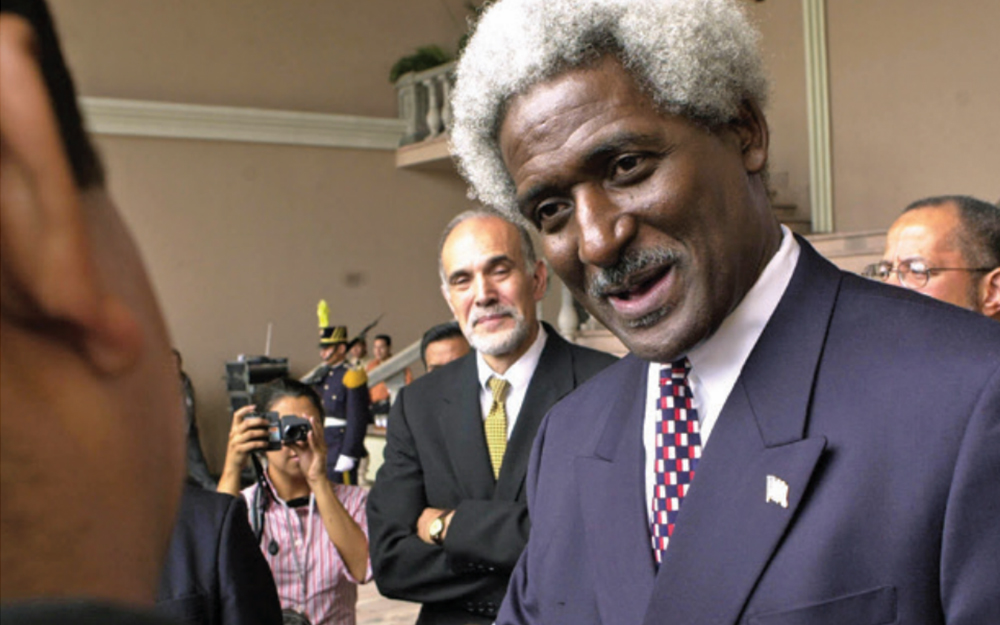 A moment with the press: Larry Palmer after speaking with the president of Honduras in 2002. Photo by Esteban Felix / AP
A story he shared, from a conversation with Alejandro Toledo, who, Palmer said, "always talks about his experience as a young student when a Peace Corps Volunteer identified him as a potential excellent student and leader and pushed him and gave him the courage that he needed to move on, further his education … And of course he ended up as president of Peru." Larry Palmer died in April at age 71.
—Steven Boyd Saum
---