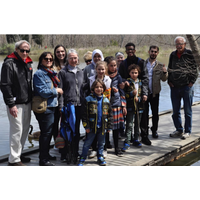 National Peace Corps Association is pleased to announce that the winner of the 2018 Loret Miller Ruppe Award for Outstanding Community Service is the Cincinnati Area Returned Volunteers (CARV). Named for the widely admired 10th Director of the Peace Corps, the annual Loret Miller Ruppe Award is presented by NPCA to outstanding affiliate groups for projects that promote the Third Goal of Peace Corps or continue to serve host countries, build group spirit and cooperation, and promote service. Driven by their commitment to the Peace Corps' Third Goal and guided by strong leadership, CARV has far exceeded expectations for not only an NPCA affiliate group but for any organic community organization.
Cincinnati Area Returned Volunteers (CARV) has a long-standing tradition of more than 15 years of volunteer work with refugees and immigrants. Since December 2015, CARV has been working on one of its many on-going projects with refugees, the Refugee Resettlement Service Project. In this project, CARV supports Catholic Charities of Southwestern Ohio in Refugee Resettlement by providing transportation to recent arrivals, teaching English classes and tutoring, moving families into their new apartments, and working with refugees doing community service at a demonstration farm.
In recognition of their outstanding work with refugees, in Fall 2016, Catholic Charities asked CARV to mentor a Syrian family of 6 (now 7!), by helping them integrate into their community. Since then, CARV has truly adopted the Osmans into their Peace Corps family and documented their journey with the Osmans in their online blog.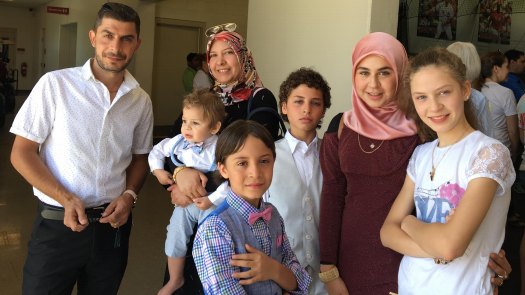 With the help of more than 50 CARV members, CARV has organized over 20 events that have brought the Osmans together with their new community. Such events have included family outings to local sites such as the zoo and nature center, celebrations for personal milestones such as the birth of their new child, and American holiday gatherings.
In addition to their work on the Refugee Resettlement Service Project, CARV and its members have continued to do work on other refugee and immigration projects such as hosting refugees in their homes, arranging for a DACA recipient and program manager for Intercommunity Justice and Peace Center to speak to community members on immigration issues, and by advocating for refugee and immigrants rights with their state's elected officials.
The CARV group is an exemplary example of Peace Corps' Third Goal, bringing the world back home, by welcoming new Americans into their community as new friends and even family. CARV proves the power of partnering with like-minded organizations can make a big difference in the lives of our community members, a model that other NPCA affiliate groups can easily replicate.
Photo: The Osmans at a CARV gathering
---