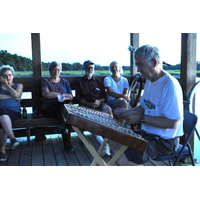 Author: RPCV Dan Douglas
On October 5th, 1968, forty-four bright, eager, and idealistic Peace Corps Volunteers met at the Penn Center, then a prominent Civil Rights training center, in Frogmore, St. Helena Island, South Carolina, to begin training for service in Botswana, a newly independent republic in southern Africa. We arrived in Botswana in January 1969 and served as teachers in secondary schools and teacher training colleges, cooperative development officers, craftwork trainers and marketers, and construction brigade trainers. On August 27th, 2018, 18 of us gathered at back at Penn Center to celebrate our Peace Corps service. We spent a lot of time, on various afternoons and evenings, telling stories of our days at Penn, in Botswana, and the half-century since. We were all amazed at how effortlessly we picked up where we'd left off 50 years ago and talked and talked and talked…we really liked each other as the people we'd become. We learned that, sadly, some of our group had died in the years since our service. Some, we were unable to contact since they had no accessible web presence or recent contact information, but we talked about all of us and the great times we had in Botswana.
We also carried out a service project at Penn. In 1968, we had built a replica of a Botswana rondavel, a thatched-roof circular house, on the Penn grounds as a bonding activity. By 2018, all that remained was a semi-circle remnant of the wall. We tidied up the area, planted a flowering plant, and attached a plaque commemorating our time at Penn and our service in Botswana.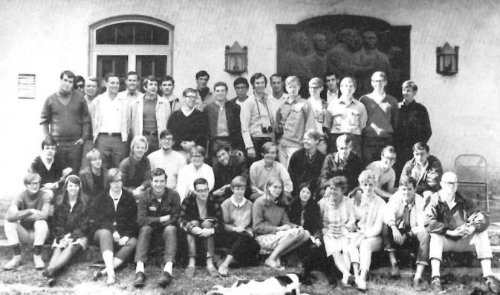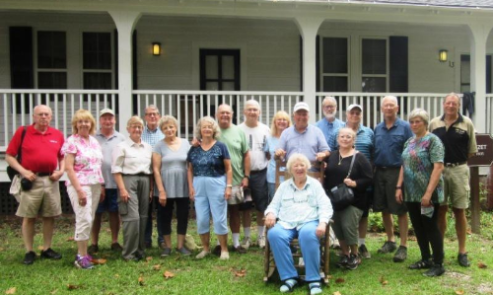 On our last evening we gathered on the dock behind the Martin Luther King Retreat House at Penn Center and enjoyed an impromptu concert by one of our RPCVs, Rob Angus, on his hammered dulcimer. The music over the water was ethereal.
We ended our reunion on August 30, returning to our homes, from Vermont to California. In all of our talk, one theme that kept recurring was how lucky we all were to have been Peace Corps Volunteers in Botswana, a wonderful country and wonderful people. We hope there's a little bit of Botswana in all of us.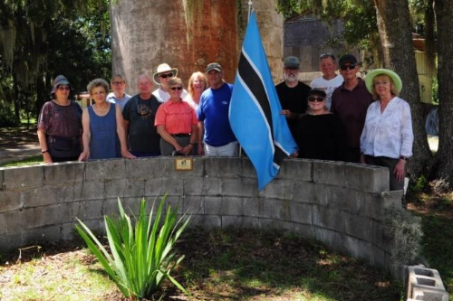 Some pictures of the Reunion are at http://dandoug.public.iastate.edu/SCReunion/Botswana50/Botswana50.html The Penn Center website is http://www.penncenter.com/
Is your training group holding a reunion? Let us know at news@peacecorpsconnect.org.
---
About the Author
Dan Douglas is an RPCV, Botswana 1968-70. He's a retired Professor of Applied Linguistics at Iowa State University, and has lived and worked in Scotland, England, Sudan, Japan, and Thailand.
---