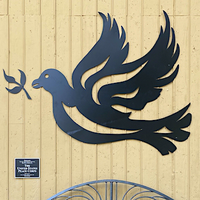 A place to pause for peace:

David Garcia, president of

Returned Peace Corps Volunteers of South Florida, donates a sculpture and bench to Florida International University
By NPCA Staff
Photography by Vince Rives / Florida International University
There's a new spot on the campus of Florida International University dedicated to all who have served — or will serve — in the Peace Corps. The place to pause: a bench beneath the wings of a dove of peace, designed and donated by David Garcia to mark the 60th anniversary of the Peace Corps. Garcia is president of the Returned Volunteers of South Florida; he studied at FIU and served as a Volunteer 1988–90 at a rural technical school in Meru, Kenya. And he was on hand for a ribbon-cutting and the dedication of the space in May, as were local dignitaries, NPCA President and CEO Glenn Blumhorst, and university leaders, including President Mark B. Rosenberg.
The metal sculpture is meant to embody a spirit of peace, intricacy, and collaboration. It is affixed to the north side of the Deuxieme Maison building, one of the original structures on the campus of FIU, Miami's largest public university. The school is recognized by the Peace Corps as a leader among Hispanic-serving institutions for producing Volunteers. In 2014 FIU inaugurated a Peace Corps Prep certificate program, part of its mission of fostering global understanding.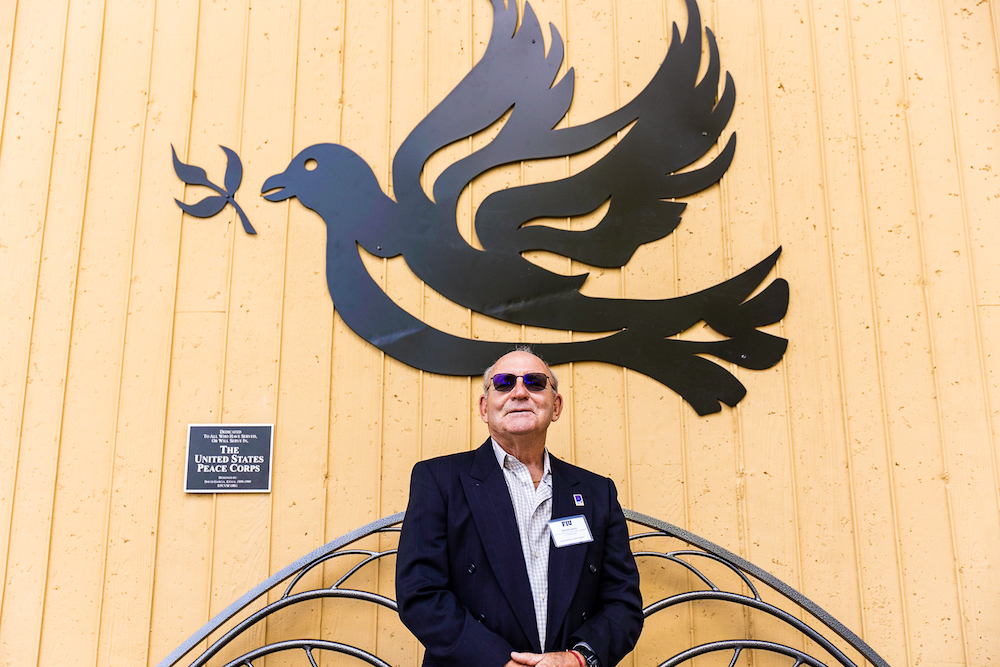 Pause for Peace: David Garcia, president of the Returned Peace Corps Volunteers of South Florida, with the sculpture and bench he designed and donated to Florida International University. Dedicated to all who have served — or will.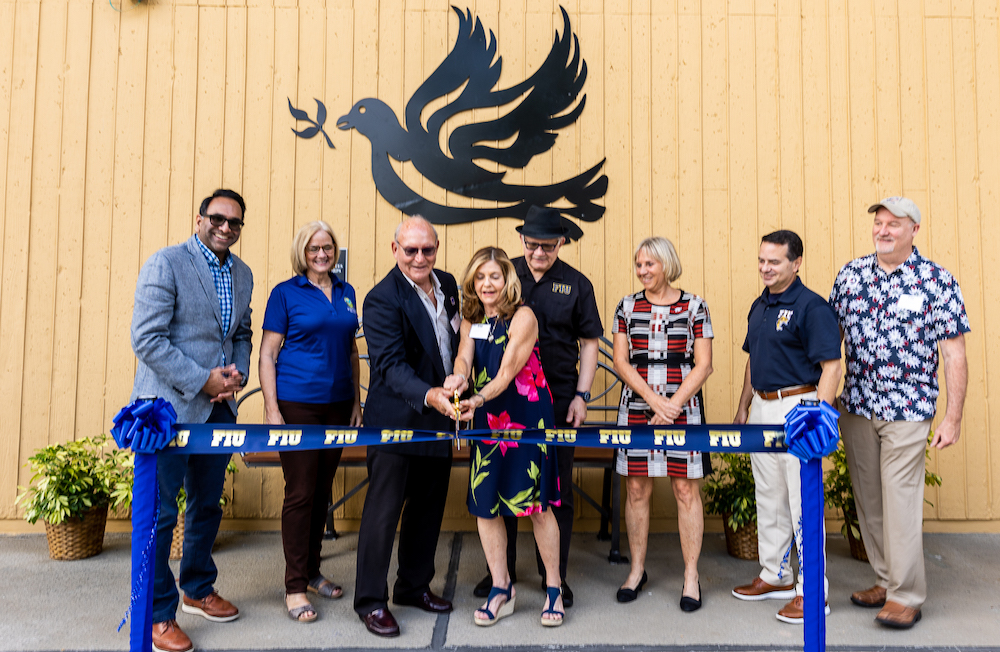 Ribbon cutting with local dignitaries, NPCA President and CEO Glenn Blumhorst, and university leaders, including President Mark B. Rosenberg
---