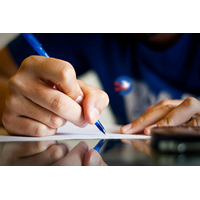 Our thanks to the 106 affiliate groups of the National Peace Corps Association who signed a letter to President Trump urging him to increase funding for the Peace Corps as his administration prepares his fiscal year 2019 budget.
The letter, in part, highlights the outstanding contributions affiliate groups continue to make in their communities and around the world. "NPCA affiliate groups are not-for-profit organizations comprised of members of the Peace Corps community - primarily Returned Peace Corps Volunteers (RPCVs). Over five decades, we have evolved from our efforts to execute the Peace Corps' Third Goal of educating Americans about our countries of service to becoming indispensable civic enterprises and recognized leaders in volunteerism, charity and public - and private - sector problem solving."
"Our annual letter to the president is exemplary of NPCA's vision of a united and vibrant Peace Corps community," said NPCA President Glenn Blumhorst. "In these challenging fiscal times, having more than 100 of our affiliate groups sign a letter calling for increased funding provides an impressive start to our advocacy efforts for fiscal year 2019."
Click here to read the FY 2019 Peace Corps funding letter to the president.
As advocacy for fiscal year 2019 is underway, NPCA continues to monitor and advocate with congressional leaders on the final Peace Corps appropriation for fiscal year 2018. Look for further updates as we seek to reduce or eliminate the President's proposed $12 million cut in Peace Corps funding for the fiscal year that began October 1st.
---