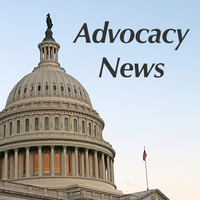 UPDATE: On Friday afternoon, President Trump signed into law the $2.2 trillion emergency stimulus package passed in the U.S. House of Representatives earlier in the day.
Final approval of the emergency stimulus package means $88 million will be forwarded to Peace Corps to assist with the cost of evacuating 7,300 volunteers from 61 countries and support initial transition assistance.
"This funding reinforces the federal commitment to the Peace Corps, and we are grateful for this action to support the agency and its Volunteers during this difficult time", said National Peace Corps Association president and CEO Glenn Blumhorst. "While this package addresses critical short-term issues, we continue to work with Congress as the evacuated RPCVs will face additional challenges in the coming weeks and months."
NPCA is already in communication with congressional offices to discuss next steps for an anticipated next round of legislation. Congress needs to hear from you. That's why we are asking you to take action now with your members of Congress to press for ongoing support for evacuated Returned Peace Corps Volunteers.
During this extraordinary moment, we require a committed response from the Peace Corps community and the broad, deep reservoir of everyday citizens who believe in the mission and goals of Peace Corps service.
That's why we are issuing a challenge to mobilize and send 100,000 messages to Congress
The final approval of this massive stimulus package is good news for Peace Corps. But our work doesn't end there. Numerous offices are indicating that the bill finalized on Friday—the third stimulus bill passed into law—will not be the last.
Conversations are underway to make sure that future legislation addresses some of the longer term needs evacuees will likely face, including some form of joblessness support, extended health care support where needed, adequate mental health support, possible enhancements to Coverdell Fellowship programs for prospective graduate students, and possible domestic deployment opportunities so skilled Returned Peace Corps Volunteers can help fight the pandemic.
Beyond that, an ongoing mobilization is needed to remind our lawmakers and our fellow citizens that Peace Corps remains open and is preparing to re-deploy as soon as possible.
In the days, weeks, and months ahead, take action!
Want to help coordinate advocacy efforts in your community/region? Contact us! advocacy@peacecorpsconnect.org.
---