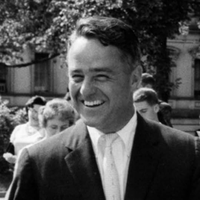 The legislation that permanently created the Peace Corps had yet to pass the Senate. But the Peace Corps had been launched by an executive order issued in March. And the first Volunteers were about to embark on service in Ghana and Tanganyika.
A moment in time: August 28, 1961. Founding Peace Corps Director R. Sargent Shriver leads 80 Volunteers who are headed for Ghana and Tanganyika, now Tanzania, to the White House, where President John F. Kennedy will give them a personal send-off.
JFK thanks them for embarking on their service, "on behalf of our country and, in the larger sense, as the name suggests, for the cause of peace and understanding."
Two days later, on August 30, after a 23-hour flight from Washington, 51 Volunteers will land in Accra, Ghana, to begin their service as teachers. We're grateful to them and the communities that have worked together with Volunteers over the past six decades. The mission of the Peace Corps, then as now, is to build peace and friendship. As if we needed reminding, that's work far from finished.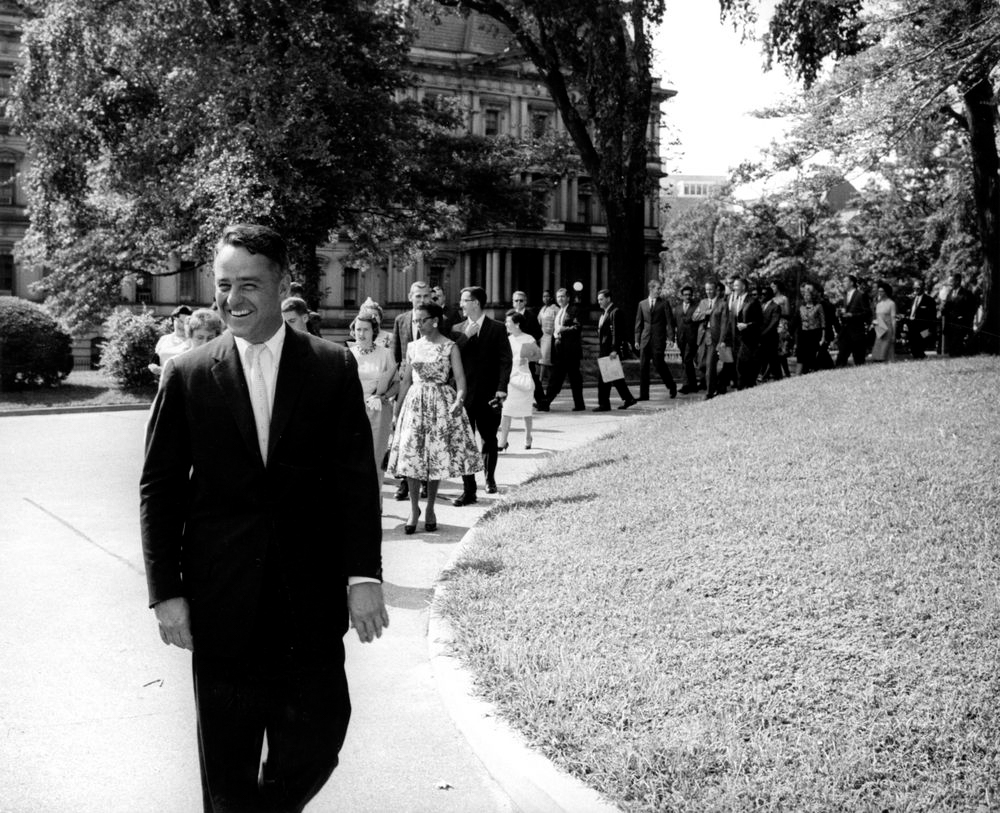 Photograph by Rowland Scherman, Peace Corps. Courtesy the John F. Kennedy Presidential Library and Museum, Boston
---